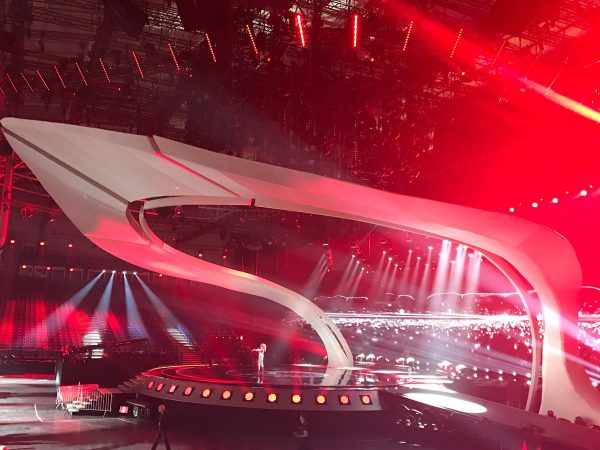 Tamara Gachechiladze is next up at this first morning of rehearsals.
The motif here is red and black. The staging has been kept simple, no random dancers just Tamara and her five backing vocalists. The press centre feed suggests nothing too clever with camera angles either, so it simply floats by. Everyone reporting from Kiev felt the vocals were spot on … but that doesn't change the forgettable song.
Isiah is pruning his eyebrows as I type.