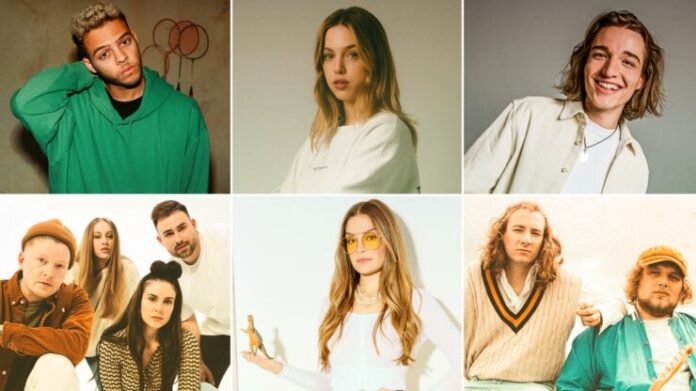 German broadcaster ARD has today held an on-air draw to decide the running order for their upcoming Eurovision Song Contest preselection show.
Germany 12 Points will air on 4 March live from Berlin, hosted by Barbara Schöneberger. Online voting will open on Monday, 28 February and this will continue during the show. The public are able to vote through the websites of the nine ARD pop radio stations until 20:00 on 'ARD Eurovision Day' (4 March).
The votes of radio listeners and TV viewers will each be given a 50% weighting. The entry with most votes (online, phone, SMS) will represent Germany at Eurovision 2022.
A total of 944 applications were submitted for the German Eurovision job.
Here's the running order:
Malik Harris – Rockstars
Maël & Jonas – I Swear To God
Eros Atomus – Alive
Emily Roberts – Soap
Felicia Lu – Anxiety
Nico Suave & Team Liebe – Hallo Welt