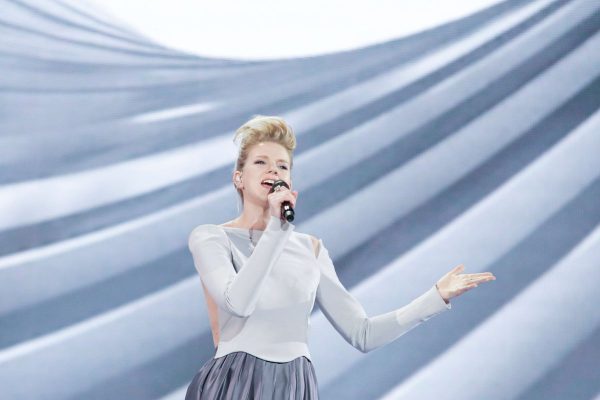 Levina revealed to Eurovision.tv moments before taking to the stage that her performance was going to feature a surprise. It turns out to be that Germany is actually quite good.
In my Countdown, I wrote about how it ultimately disappointed once it reached the last line of the chorus, and whilst it was never a turd, they've really polished it well.
She starts on the floor with a nice cloudy design, and rises, looking great in a white and grey frock and a flattering modern hairdo. It seems to have found the nice electronica vibe that's there in the song, the backdrop it with white and grey in vertical lines.
This looks very likely not to secure Germany their third consecutive last place, which I feared she might be heading towards. It won't hoover up the available points by any stretch, bit it does have the potential to scoop up some points, at least. They're the ones in the same zone that I think the UK will also be going for, which whilst good news for Levinia, may be bad for Lucie, who we'll see later.
Monty x