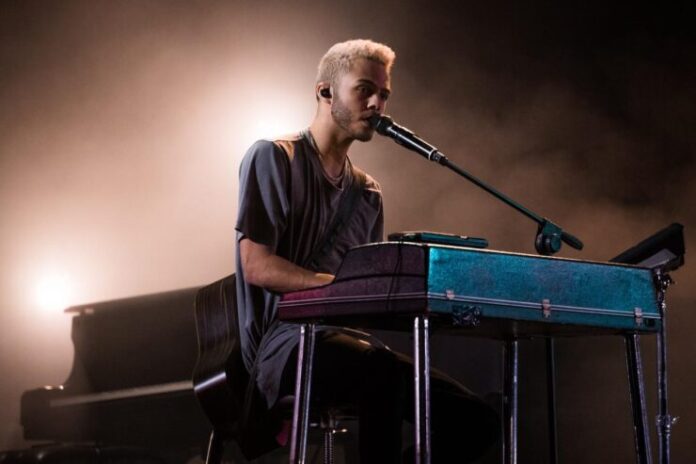 The final act on stage this morning was Germany. Malik Harris gave us 'Rock Stars'. It's a nice enough song, but lacks the energy of the other four songs we already saw today – as such perhaps the overall reception was more lukewarm in the press centre and online.
There was a general fandom huh-hah and to-do about how the Big Five were bringing it this year, stepping things up a gear. When I watched the German national final, I saw more of the same. A bunch of insipid songs that were nice enough, but nothing worth voting for.
Malik's song just happens. It's well-performed, his voice is suitably weary and breathy, but there remains the disconnect between a song that sounds to be written from the point of view of an older, wiser and more disillusioned mind. Hearing it come from the mouth of a young guy doesn't make sense.
I'm still no fan of the angry rap. It sounds too derivative of Eminem. He really ought to try and make it about him, rather than sounding like an American white boy rapper.
This isn't the one to restore Germany to glory.