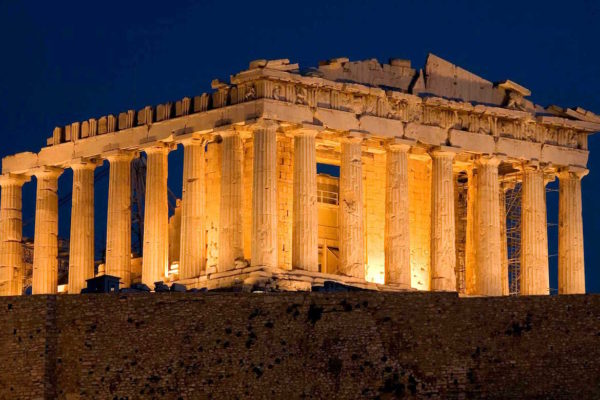 It seems that Greek broadcaster ERT – the people that brought you a national final staged in a shopping centre and videos shot in a car park – has decided to spend a bit of the money their paymasters owe to the EU on a Eurovision national selection next year.
Though whilst it looks as though they are making an effort by announcing this early, they are only in the planning stages. The powers that be have invited ten Greek record companies to submit songs – a cracking strategy you have to admit – however – and here's the kicker – the songs have to be entirely in Greek and and show "ethnic Greek influences".
*sigh*
Is this is going to mean another entry that could be a platesmash soundtrack at the local taverna, rather than something with the potential to be an international hit? Who knows, but from this hack's viewpoint, it certainly seems as though ERT is doing everything it can to play the stereotypical 'Greeks at Eurovision' card.
Will it work?
There is a school of thought that ERT can enter any old sh*t and the diaspora will lap it up. They'll almost certainly pick up the Cypriot points.
The initial deadline for entries was 20 October. However, ERT extended this to 27 October.
As of 22 October 2017, ten artists have confirmed their intention to participate in the Greek final.
Areti Ketime (The Spicy Effect)
Panagiotis Tsakalakos (Satellite Records)
Vasiliki Stefanou (Polymusic)
Stereo Soul feat. DJ Koncept (Heaven Music)
Christina Salti (Panic Records)
Giannis Moraitis (Vinilio Music)
Dimitris Kikli (Vinilio Music)
Chorostalites (Spider Music)
Duo Fina (ERT's Musical Ensemble)
Tony Vlahos (Spider Music)