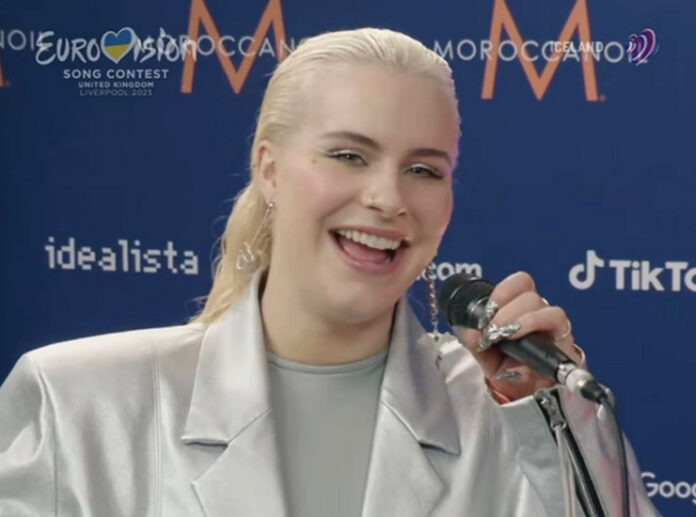 As promised, Imma gonna catching up with the meet and greets.
Dilja's favourite thing about Iceland is being safe… and her family. It's safe for young women to be walking alone at night. She has been singing and making songs since she was a little kid – she tried to be everything and everywhere and be a performer. She is with a band, and they are releasing new music on May 9 – that could be lucky or unlucky.
If she was not a singer, she studied physiotherapy at the University of Iceland, and Dilja does push-ups before she goes on stage. Her favourite food is everything because she is a massive foodie. She says she would love to visit Sweden after the Eurovision.
What fave character from Stranger Things? – The red-haired girl. Back to the song, the lyrics are based on personal experiences of anxiety and OCD. She says now she is much healthier, and the lyrics reflect that. She's taken power back.