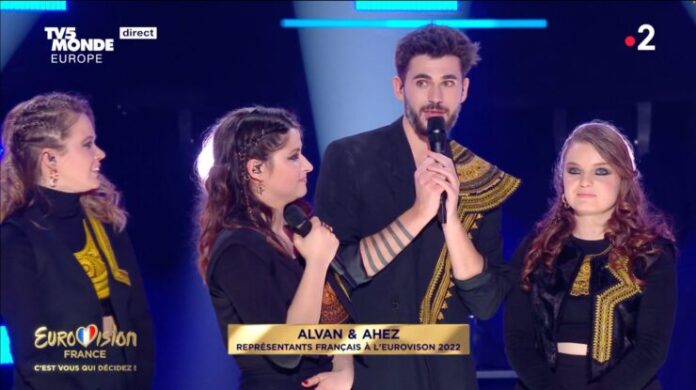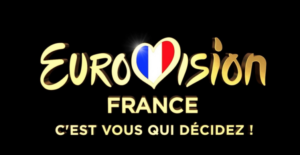 Twelve songs were on offer for the French viewing public tonight and they picked Alvan & Ahez to carry the big five nation hopes into the 2022 Eurovision Song Contest.
Tonight was a second outing for the French preselction show after a near miss at the 2021 contest where Barbara Pravi ended in second place. Once again the show was hosted by Stéphane Bern and Laurence Boccolini.
The winner was selected over two rounds of voting. In the first round, six entries out of the twelve total made the next round: five via a public vote and one by a ten-member jury panel. In the second round, the winner was determined through a combination of votes from the jury panel and the public.
| Song | Performer(s) |
| --- | --- |
| Streets of Vilnius | Justin 3 |
| The way to your heaven | Ruta Andruškeviciute |
| Never let you go | Paula Valentaite |
| Septyni dievai | Golden Monkeys |
| It's not over (not to me) | Auguste Vedrickaite |
| Never felt like this before | Sasha Song |
| Feel it | Dagna Kondrataviciute |
| Shine like gold | Audrius Petrauskas |
| Rolling | Benas Malakauskas |
| Tavo oda | Tadas Rimgaila & Samanta Tina |
| Last two weeks | Otreya |
| Could it be? | Edgaras Lubys |