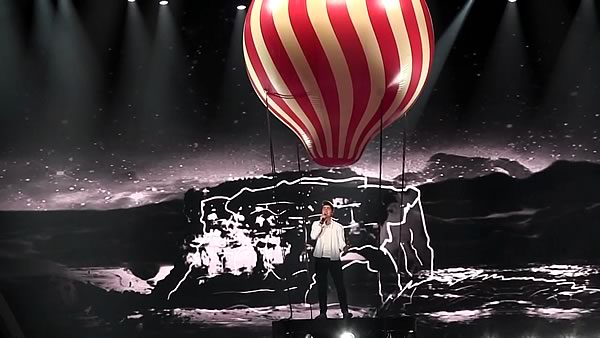 So, Brendan, what attracted you to the multi-billionaire Louis Walsh? Cos it certainly wasn't the promise of a solo career and a place in the Eurovision Song Contest final.
This is in danger of not qualifying … There you go, I've said it.
There are lots of things missing in the performance: a gospel choir at the end (or at least some backing singers), some genuine emotion from Brendan (because when he looks at me, he doesn't convey "I love you" – what I get is dead behind the eyes). The balloon concept is somewhat … out there … and whilst I suspect love doesn't learn how to fly (hence the static balloon), it just looks unwanted. This would have been better with Brendan just standing there singing and emoting instead of acting like rent-a-twink.
It's a tough one to call, but there isn't enough for me to get this through.
Video courtesy of esckaz