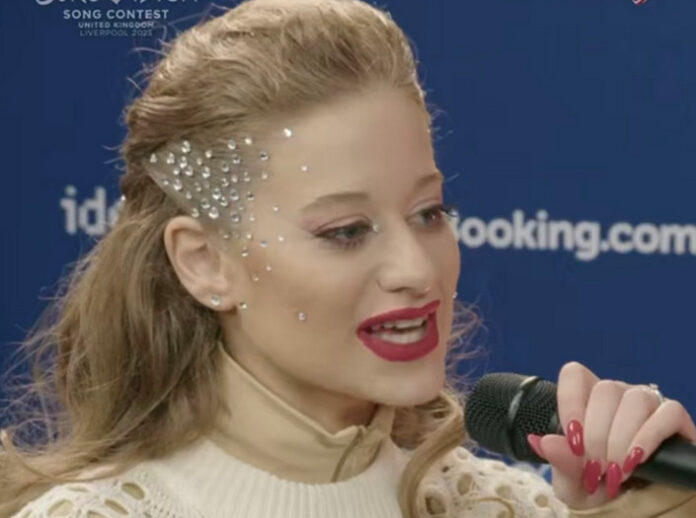 Iru says that she should get through to the final, she reckons because she has been getting positive feedback – there is confidence for you. Iru reminisces about her winning the Junior Eurovision back in 2010.
She loves Tbilisi as there are loads of old churches and buildings that she likes in the old town – she also loves Georgian food! Her style inspiration? She doesn't have that many. She doesn't like to be super glam but loves to be beautiful and comfortable – simple and comfy.
Her fave country she has visited? Israel because of Jerusalem, she was so glad she went – she also loved Spain because the fans were so loud and energetic! Iru can laugh like a baby – that's a skill – and she can mimic her brother.
What fave subject in school? Biology because she loved it because she loves the human anatomy. Has she explored Liverpool? Apparently, it's super windy, so no, the crew have been to the Beatles museum, and she is just getting pictures and not being there.
She loves Adele and Jessie J. Her favourite Ariana Grande song, "Thank You, Next", prefers the sea more than the mountains and has a house near Batumi.
Thank you … next.