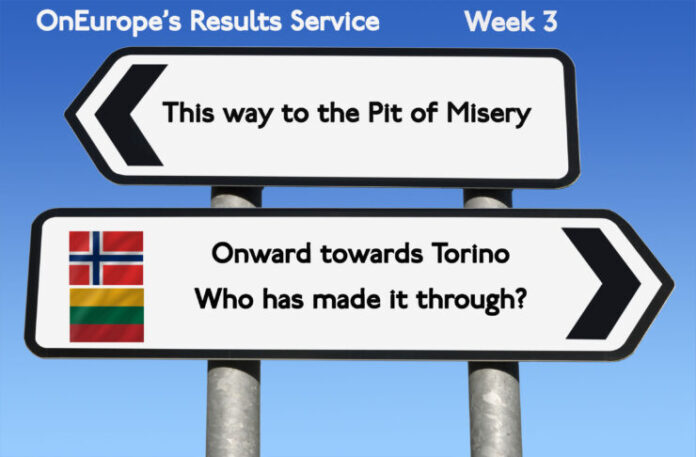 So, once again, it's time to round up what happened where over a slumbersome, and yes that is a word, Eurovision Week.
Norway
Well this week saw the second round of four in Norway.  To be frank, not a very inspired selection of songs this week meant that the fan community wasn't as engaged as they should have been with this selection.  The winner was:
Who goes Direkt till Final in three weeks time.  She claims she is Dangerous – Lets see if she is a danger to the scoreboard shall we?
Phil's Pools Panel Result : 2 Points – No Score Draw
Lithuania
And the seemingly endless qualifiers continue in Lithuania who held their third first round heat on Saturday night.  This one was the largest so far with twelve songs competing for six places in the Semi Final round.  We at OnEurope towers were rooting for Gebrasy after his runner up spot in last year's sham contest but were, just like Norway, disappointed with the overall quality.  One song stood head and shoulders above the rest though, just not for the reasons you would think
https://www.youtube.com/watch?v=wh-_Br4J3cs
And that didn't even top the scoreboard.  This did :
https://www.youtube.com/watch?v=xbQelNb-JrQ
Phil's Pools Panel Result : 3 Points – Score Draw!
Join us next week when Spain enter the fray and I get more frantic with typing on a Saturday night to keep pace with everything! – I do it for you!