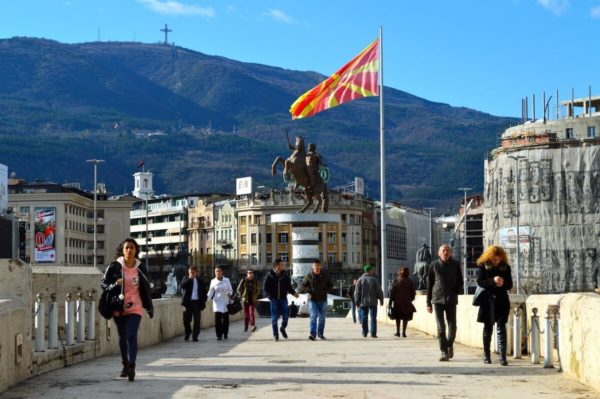 Well it seems that after being OUT of the Eurovision earlier this week, it seems that the EBU and MRT have come to their senses and – depending on who you believe – they are now (possibly) IN the Eurovision.
An 'official' statement (attributed to nobody in particular) bandied about across the web says:
"In 2012 the total debt amounted (to the EBU) was EUR 3.165 million. The paid amount in the period from 1 March 2012 to 26 October 2017 is EUR 6,146 million. The current matured obligations are up to 1.027 million euros out of which 434.000 euros are due solely on the basis of purchased sports rights: FIFA World Cup 2018, UEFA European Qualifications 2016-2018, Athletics IAEA 2017 and other events. Otherwise, between the MRT and the EBU, a meeting was held at the highest level, where it was decided to abolish all sanctions against MRT and all the services provided by the EBU are available on the Macedonian Radio Television again."
It then goes on to say that its all the governments fault etc… etc… but we're not really bothered by that, we're bothered that the Macedonia could be back at the contest!
That said, with the Reference Group meeting in Lisbon tomorrow, this could be a last ditch attempt to get their name on the list. We'll know soon enough if it's 42 or 43 guests at the table.