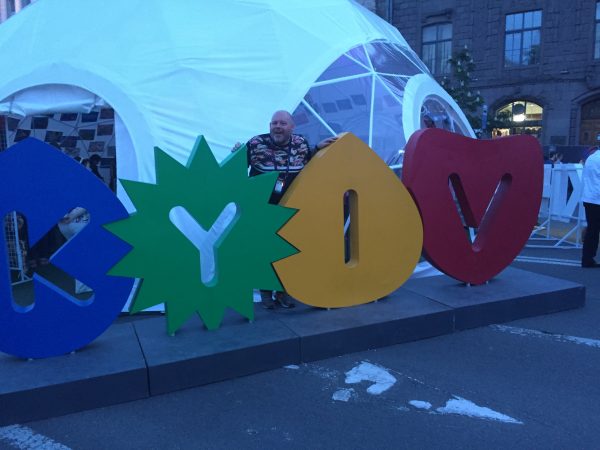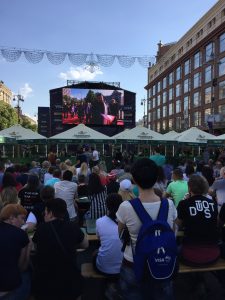 Hello Oneuropeans! Ready for our first dress rehearsal? It kicks off at 4pm local time, and I'm poised to watch. I might even attempt some live blogging, if That Phil teaches me how.
Last night was the Red Carpet event. It looked ever so jolly, although also rather long. Several hours to complete. I didn't stand in the blazing sun watching it, I went to the Eurovision Village instead where I was able to watch on the big screen and be served beer from an enormous beer tower by a swarthy beer seller. I think I made the right decision. It was a lovely atmosphere; the locals have really embraced the Village concept and there are short queues to get in, and lots of jolly people inside. I've also spotted two same sex couples, one male, one female, openly embrace each other, which is a great sight to see in public, in a country where being open about your identity can carry significant risk.
Afterward we headed to EuroClub. There's a division of delegations and plebs, so we weren't allowed upstairs where the action was, though did spot a few artists in today's rehearsals already leaving, obviously keen to protect their voices and rest up. We were there rather early to a still-empty venue, but it filled up nicely as the night went along. We had performances from Sweden, Australia, Austria, and Albania which went down a treat.
I've enjoyed some Ukrainian varenyky for lunch today: a dozen with potato & onion, and mushroom fillings. £2 the lot, with a bottle of Coke to boot. It's safe to say I'm loving Kyiv!
Monty x