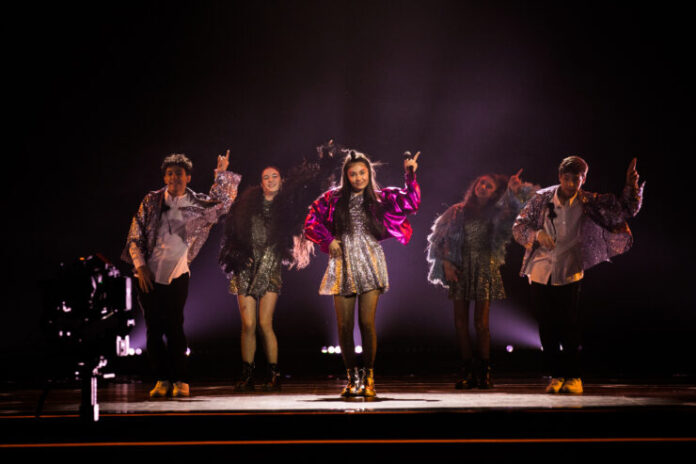 The reaction from the Armenian press gathered here was instant and loud – literally all singing, all dancing… kind of made Spanish reactions at the adult Eurovision look rather restrained by comparison…
To be fair, they have a reason to be so excited. Nare gave us a very confident, very slick and disco-tastic performance, complete with a dancing disco ball (no, I'm not kidding… or drunk…) It's one of those stage shows that is instantly contest-ready, we look at it and go "Yup, that's great!" – she doesn't need to change anything, she just needs to turn up on Sunday and do it! Nare connects well with the camera, looks like she's having a whale of a time and the whole package feels fun and makes you want to get up and dance – as exemplified by half our Armenian colleagues!
Are Armenia en-route to winning their own contest? Wouldn't surprise me! One thing's for sure, they're certainly not giving up their title without a fight!!