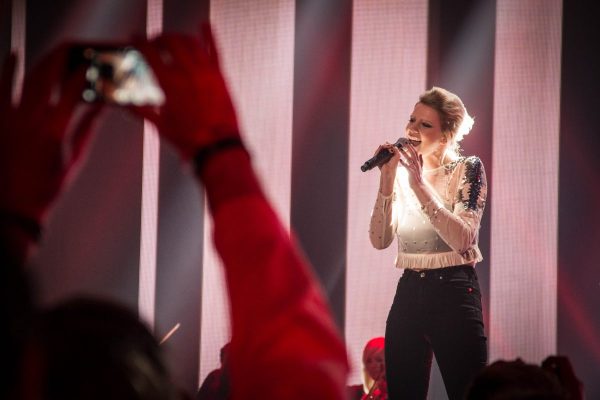 Berlin-born Levina will sing for Germany at the 2017 Eurovision Song Contest in Ukraine.
After a long and often torturous selection show, it all came down to a super final where she saw off the competition and got to perform both potential songs.
Wildfire drifted blandly away and Perfect Life got the nod from those who survived the three-hour marathon.
Read about the selection process here.
The song, which comes from American songwriters Lindy Robbins, Dave Bassett and Lindsey Ray, won with 69% of the vote.
Robbins said, "The song is about taking risks and going after your dreams." Fellow songwriter Lindsey Ray suggested the message was one of getting "involved in the adventure of the unknown."
To my ears, with all that talk of 'walking asleep' and 'dreaming awake', it sounds more like a cautionary tale about the consumption of cheese before bedtime.
Update: Viewing figures were down for the show, with many reviews suggesting three hours was too much. 3.1 million watched, down from 4.5 last year. The Eurovision itself usually attracts around 9 million.
https://youtube.com/watch?v=RcSqy4D0n4M