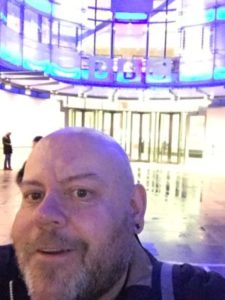 It's about time I came out of the off season and doled my wisdom out on you, so here I am – back for 2018! I'm super-excited about heading to Lisbon, my favourite city in Europe, for my favourite TV show. Who thought we'd ever get there? But first I've some Portuguese to learn (and I'm selflessly jetting off to Rio de Janeiro next week to do just that – there's no task too hard for us to bring you the best of Eurovision, you know) and a UK final to watch. What better way to kick off my 2018 reportage?
I'm impressed by the BBC this year; all 6 of our national finalists are decent songs, engaging artists, and a definite step up from last year. All have come via the BBC's internal routes, with whatever was given the nod during the OGAE UK sift of public submissions falling at the last hurdle. I can't say I'm surprised; after being selected as a sifter last year nothing in my group came even remotely close to this standard.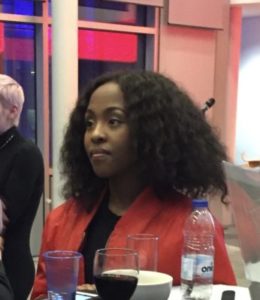 Perhaps a trouble of 6 songs of similar standards is that it's tricky to pick one over the other. Don't get me wrong; after some of the UK's past finals this is a welcome problem to have. To help me choose I was delighted to be invited to the BBC HQ last week to meet 'n' greet the performers. A laid-back set up was introduced by the UK Head of Delegation, Helen Riddell, who presented the artists to us, the baying masses, then perched them around the room like a speed dating night. All the acts obliged with enthusiasm as various ESC media outlets whisked their way around. I grabbed some photos and a welcome glass of BBC canteen wine.
I feel so much is going to come down to the performances when they take to the stage in Brighton, and we had tantalisingly little given away about these. My gut reaction is to back Asanda's Legends; the bold, brassy power is what grabbed me most on first hearing, but it's begging for an equally strong dance performance, especially as she's tiny and will need to find a way to fill the stage physically to match the presence of her big voice. I also think RAYA's Crazy would make a strong UK entry, and this is the song I find myself singing most.
I'm usually more #TeamBanger than #TeamBallad at Eurovision, but there's something quite lovely about the melody of Liam Tamne's Astronaut, and were we to slow the pace this would be my pick. In conversation he was relaxed and comfortable identifying as an out-LGBT performer. Although the other ballad by Jaz Ellington is less to my own tastes there's a bit of a buzz about the quality of his voice, and his authenticity as a performer could also be enough to boost him to a decent Eurovision placing should he win the ticket on Wednesday.
SuRie is the one who's done it all before, backing both Loïc and Blanche to great Belgian results. Her song, Storms, feels the weakest in the line-up to me, yet after Crazy it's the one I find myself singing next most frequently, so something about is has worked its way in. Which leaves Goldstone, tellingly my least favourite of the set.
Last year I completely overlooked Lucie in my predictions, so to posit a winner at this stage may be ill-advised. It was the quality of Lucie's performance on the night that gave her the edge, and I think this will be the case once we've seen them this year too. Last year I correctly predicted Lucie could reach 15th at Eurovision, although this year I think we do have the potential for a top 10 amongst these 6.
So, we bade the BBC farewell, and thanked them for their hospitality. I'm not going to boast that I got my money's worth from their free bar, but I reckon it worked out at about a 10% rebate-in-kind off my TV licence. With a further step in the right direction Eurovision's on its own is worth the rest.
Monty x
The UK national final takes place on Wednesday 7th February at 19.30 UK time. You can watch it on BBC2 or online.