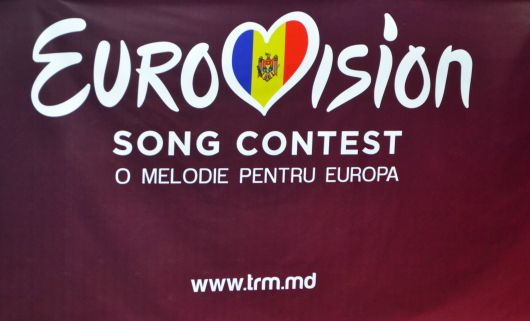 The organisers of the competition to pick a Eurovision song for Moldova have scrapped plans to whittle down their field with a public semi-final.
A few weeks back, broadcaster TRM named the 28 songs in the running. This low turnout appears to have driven a decision by a jury to scrap 12 of the songs outright, and promote the remaining 16 to a televised national final.
If you're a sucker for punishment, you could see the 27-song audition here.
Moldova picks its song on 24 February and here are those who made this final cut:
Anna Odobescu – Agony
Anna Timofei – Endlessly
Bella Luna – Moments
Che MD – Inima-n stanga (Heart to the left)
Cobilean Constantin – Numai Tu (Only you)
Doinita Gherman – Dance in flames
DoReDos – My lucky day
Felicia Dunaf – Alien
Ilia Soroceanu and Dasha DaGro – Minds and veins
Lavinia Rusu – Altundeva (Somewhere else)
Nicoleta Sava – "Esencia Del Sur" (Essence of the south)
Ruslan Tsar – Come To Life
Sandy C and Aaron Sibley – Once upon a time
Tolik – Broken glass
Vera Turcanu – Black heart
Viorela – The gates of love
As in all the best national finals, the winner will be decided by a 50/50 mix of jury and televote.