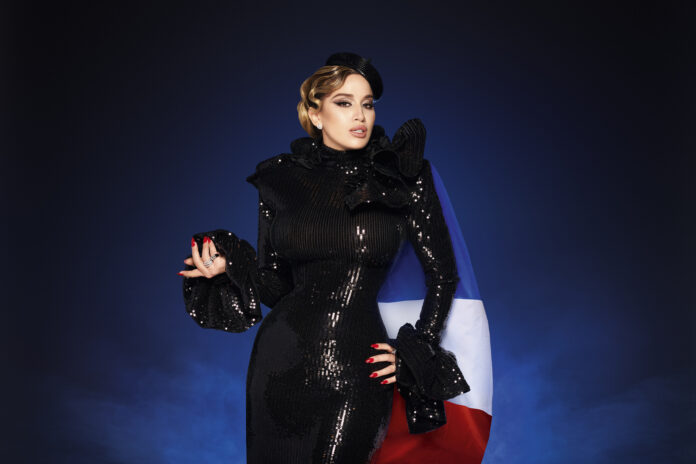 Évidemment by La Zarra.
Every year I lament the rum luck of the French, the nation who I think has been one of the most creative with their Eurovision input right back to 1990 but to little reward. It was rum luck for me then when they scored their best result in years with a song I didn't much like, Barbara Pravi's Voila.
There's no escaping the Frenchness of Voila, and really it would be difficult to imagine this year's French song coming from anywhere else. La Zarra serves up a dramatic slice of cabaret chanson cut with French disco. It's slick and fun and will get us all on the dance floor in Liverpool.
La Zarra looks like a one. There's a hint of playfulness in her eyes and we've already had a bit of drama thanks to her Instagram account. She announced she was quitting, sending fans into a frenzy that maybe the pressure had all become a bit much and she was pulling out of Eurovision, only to return to her stories moments later to apologise for omitting to say what it was she was quitting – which was gluten in her diet. Even her mother had contacted her worried. Who knows what japes are to come as the Contest nears?
I like this, but my one caveat is that I didn't on first listen. It's definitely been a grower, and at Eurovision that's not always a helpful quality, especially for a song that doesn't have the extra familiarity of coming through the semi-final. I don't see this as hitting the Pravi heights, but let's hope it's not another great song overlooked for France.
My marks: 10 points