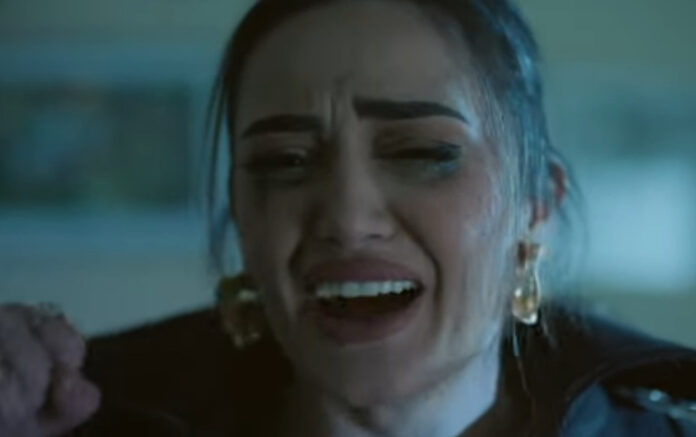 A good old-fashioned ethno-wail tells me Eurovision is back with a bang, and: so far, so Albania.
It's all a bit surplus to requirements, since by the time all the keening is done, a completely different song kicks in, propelled along by what sounds like a Casio keyboard drum track – and they tell me this is a revamp. I've avoided hearing this song since it was chosen in the depths of last December, so heaven knows what it sounded like first time out.
The video features Albina stomping around a house, getting unduly emotional about dust sheets and a nasty rug, while recalling the fun she used to have back in the day. None of which she appears to be having now – and as the listener, neither was I.
'Duje' ends with unintentional comedy as her stern (and somewhat unforgiving) family barge through the front door with expressions that say:" You know we've got decorators booked, stop getting so bloody overwrought'.
Sound advice.
This is a one and gone song.
Nul points