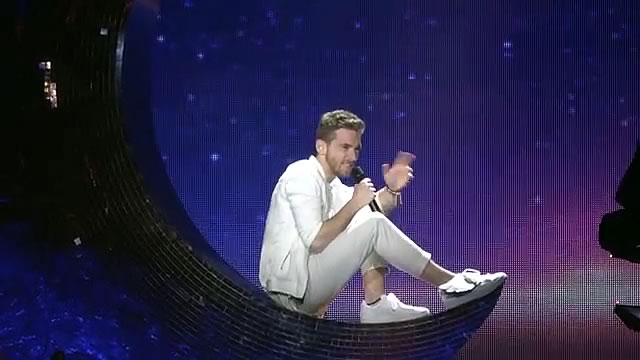 Quite honestly we've had four dirges this morning from two different semi finals, and then we get this. Nathan Trent is a total class apart from anything else we have seen. He knows exactly where the camera is, he knows how to play the "Get the vote out" card … and boy is he ever.
I still have worries about the line "If you let me drown, I'll swim like a champion" … because … well … death and all, but back to the performance.
He's just got that glint in his eye that says "I've got this" and a professional performance of this song is assured every time.
My only worry is that he is a touch pitchy when he gets to the high notes towards the end, but if he gets that right and is forgiven by the juries, this has the whole package.
Qualifying without trying and potential top ten in the final (Yes, said everyone around me when I suggested that).
Video courtesy of esckaz