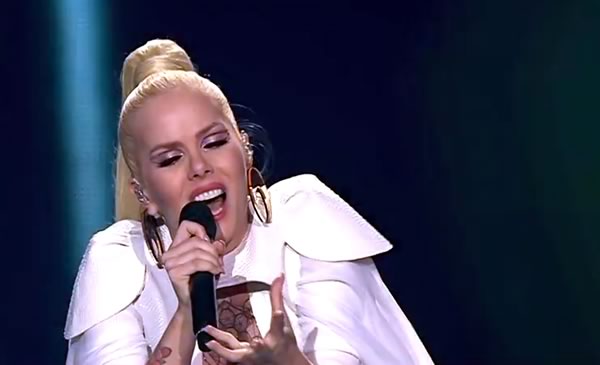 This has thankfully improved immeasurably from the low base that it was back on Monday. Svala has opened the locker entitled "Notes", studied them and is hitting them this time. It's now looking like the qualifier people said it always was, but I also think that it's trying to be too arty-farty for the televoters to get it.
The laser background effect is soooo 1987 (something her father would have been proud of in his pomp), and she's also discovered where the cameras are … A delegation that listens, this is always good!
Do I think it's qualifying? Yeah I do now. Do I think it will do well in the Final? Middling.
Video courtesy of esckaz:
Want to see how it looks on EBU monitors?