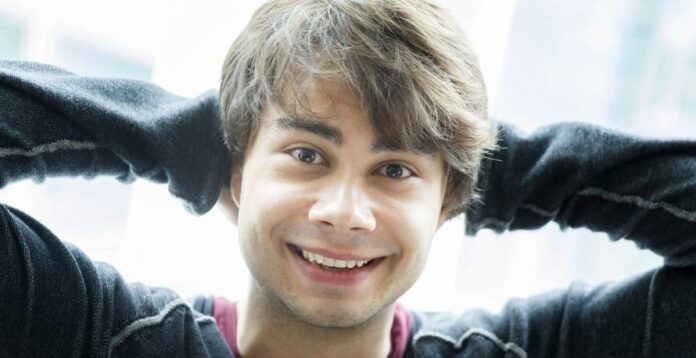 Some Eurovision winners refuse to go away. Johnny Logan still haunts the halls like a fading ghost, and Uncle Ralph Siegal dips into his retirement fund on a regular basis in the hope of recapturing former glories. Charlotte Nilsson/Perrelli/Jensen has been back to the site of her one-time success and left sans dignity. Swedish songwriter G:Son (Euphoria) has turned out more turkeys than Bernard Matthews.
And now the younger generation is getting in on the act. Alexander Rybak has become synonymous with Eurovision in Norway – and has made a career of pop-up appearances on any related TV shows since he won the competition back in 2009 with 'Fairytale'.
2018 sees him back on the Eurovision stage, representing Norway with a slightly less cohesive number 'That's how you write a song' – technically, it's about how you perform a song but that's not what's made Phil of this parish very angry (see below). It's full of his trademark violin, and he prances about the stage giving it full-on twinky urchin, but this second bite of the Eurovision apple could be the step too far. The one that sees all those future national final guest appearance invites get lost in the post.
You obviously don't need to hear it, but we'll foist it on you anyway …
Quick side note from Phil: I'm very angry about this song. It's not often that a song irks me so much that it leaves me apoplectic with rage, but this is what happened last night. It is, in my opinion (and that's all that matters) a full-on lame and lazy attempt to recapture past glories. However semi-final one is already shaping up to be a bloodbath, and if there is any good in the world, this should miss out!