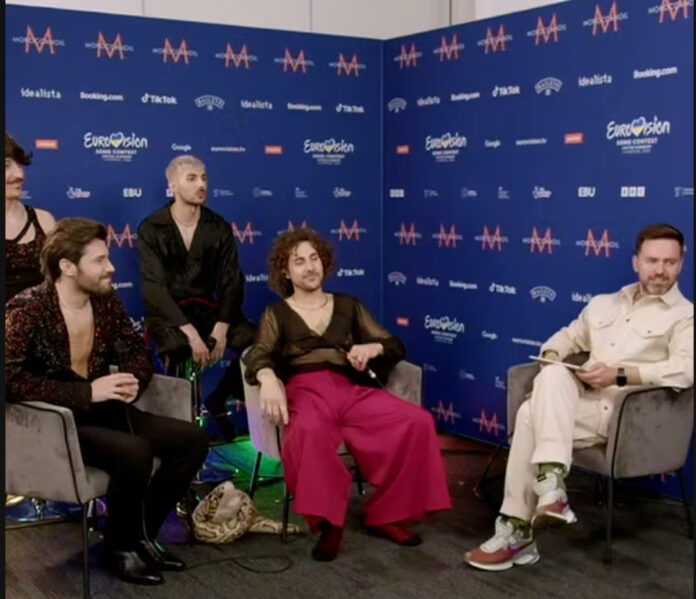 Thankfully Television isn't scratch-n-sniff yet. Otherwise, I don't know what I would be smelling here.
Piqued Jacks are happy with their first and second rehearsals. There were some things that they were worried about with the camera shot, and the technicians listened to everything they were asked of. Expectations for next week? They entered the competition but are not putting any pressure on themselves. They say that it is a massive shop window (which it is).
At the Tel Aviv preparty, they went out with some other artists, and it was a special moment for them – they also said Wild Youth are somewhat party animals. Piqued Jacks means they are very excited about music.
Can we expect a European tour? BMG and the band work together, and new music is behind the scenes. They are at a festival in the UK and will be opening for Tony Hadley.
Their favourite San Marinese entry, Senhit – specifically Freaky. (So not Valentina Monetta, then!).