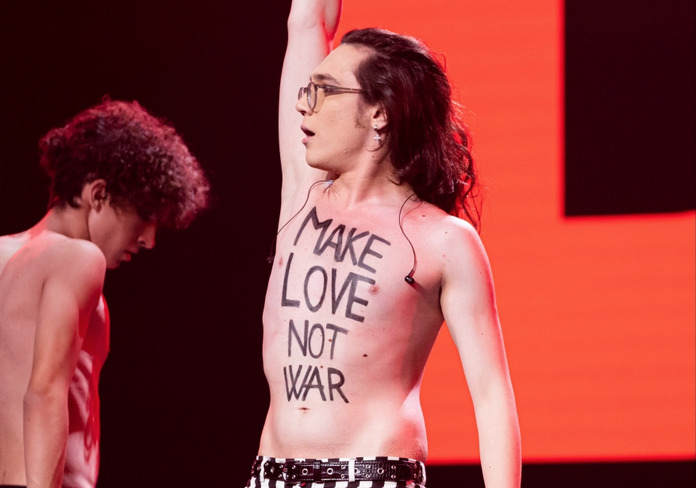 In a change to the usual free-for-all, TVR has, seemingly, decided that no press and no audience will be at the Selectia Nationala this year – I wonder if this is in response to what happened last year? Who knows!
What we do know, however, is that in a made-for-television two-and-a-half-hour "show", twelve acts took to the stage to catfight for the ticket to Liverpool. The results of which can be seen below.
For the record they were chosen by combining the online vote set up by TVR and SMS voting – totals were not announced at the time of the result and my Romanian numbers were wrong so I have corrected the table below with the proper results.
| Song | Performer(s) | Votes | Psn |
| --- | --- | --- | --- |
| Call on me | Deiona | 1878 | 9 |
| No time for me | Andrada Popa | 1606 | 10 |
| Take you home | Ocean Drive | 1469 | 11 |
| Puppet | Amia | 4232 | 5 |
| Statues | Andrei Dutu | 2269 | 3 |
| D.G.T. (off and on) | Theodor Andrei | 5230 | 1 |
| Lele | Steven Roho x Gabriella x Formatia Albatros | 2857 | 6 |
| Bla bla bla | Aledaida | 4250 | 4 |
| Faralaes | Adriana Moraru | 925 | 12 |
| Hai vino | Maryliss | 2471 | 7 |
| Bad & cool | Jax Man | 2459 | 8 |
| Perinita mea | Andreea D Folclor Orchestra | 4845 | 2 |
So this….. thing went and won in Romania – I don't know what to make of it but it'll have its fans