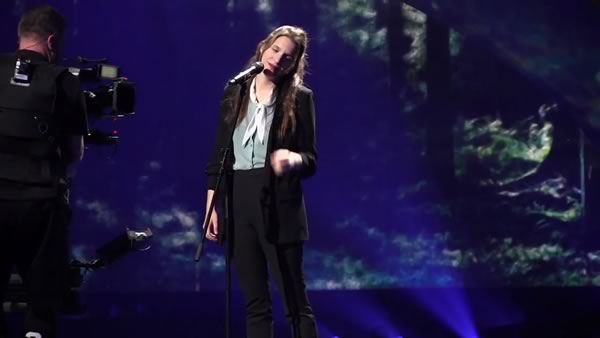 Ok so here's the thing. Patricia Kass back in Moscow ripped my heart to a thousand pieces and stopped me in my tracks. Even though Luísa isn't down to sing the damn song next week, she made me go and stare at her for twenty of your earth minutes. me and the four people I was with cried like babies.
This is why I love Eurovision. Once in a while, a song comes along and grabs you and says "vote for me" in ways you would never imagine. This pleads for your votes, allbeit in the most subtl way possible… by being the nagging voice in your brain going " you know you want to…."
When Salvador comes into this place on Monday his sister will have laid the groundwork for a simple and effective song, no movement, no choreography, no histrionics, this song is here to win but proves you don't need a rainbow flag to do it.
I'm in a million pieces and it's a good feeling.
Video courtesy of esckaz:
https://www.youtube.com/watch?v=AmKO_0ePSZo
And from the official feed:
https://www.youtube.com/watch?v=ugoknoMf3lI