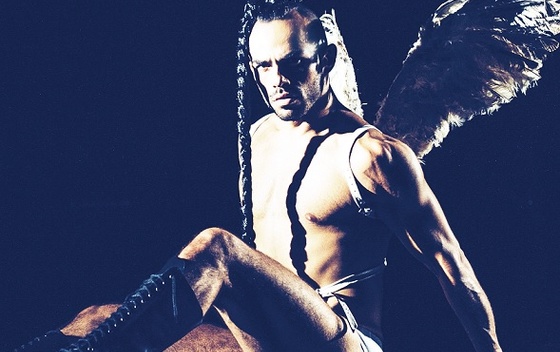 You know how sometimes you hear a song and it's exactly what you expected? Such is the song from Montenegro.
'Space' by Slavko Kalezić is a dated piece of kitsch electro disco performed by someone who might not have the strongest voice, but who tries to make up for it with hair and make-up. I've heard this a hundred times before from much more talented people.
Quite who he thinks this will appeal to is hard to say.
The closet performance I can think of in recent years was Conchita Wurst. A striking performer, who split opinion before anyone heard a note. Conchita was decidedly not mainstream. But 'Rise like a phoenix' was a strong song, and the vocals soared. In many ways, what won the contest was incredibly conventional.
Space is lyrically poor, repetitive and the gimmick wears thin very quickly. Kalezić's thing seems to be taking off his top and swinging an enormous plait.
Others might love it.