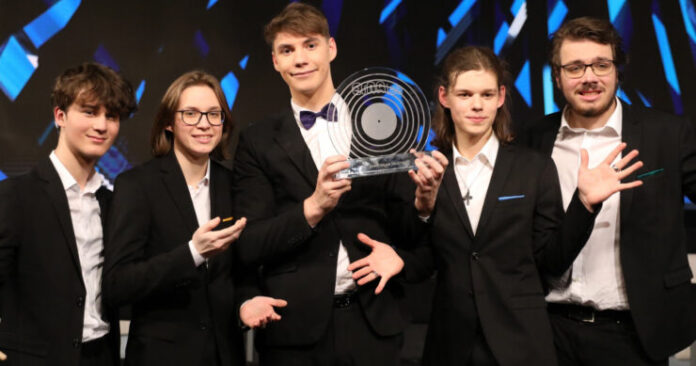 Slovenian broadcaster RTVSLO broadcast the final of 'EMA', the country's pre-selection process for Eurovision.
The winning song was 'Disko' by LPS, who will now travel to Italy to represent Slovenia in the 2022 Eurovision Song Contest, taking place in Turin.
There were 12 acts in contention who arrived at the EMA final after two semi-finals which took place earlier in February, and narrowing down the initial field of 20 songs.
LPS, which stands for Last Pizza Slice won newcomer contest EMA Freš.
Read about the first semi-final | Read about the second semi-final
EMA 2022 was hosted by Melani Mekicar and Bojan Cvjetićanin, and streamed live online from the Gospodarsko Razstavišče Exhibition and Convention Centre in Ljubljana.
So… what's your view on this particular winner – has Slovenia finally found something that might put them in the running for once?