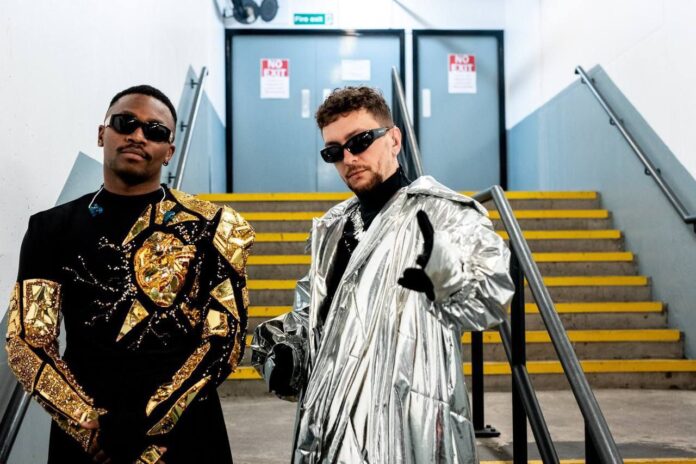 You're really gonna have to be old to get that title reference!
The band are tired but great – the 2nd dress rehearsal was good, they polished some things up and they re rehearsing in the hotel as well – double time for these boys!
Next week's expectations? – they expect to see a lot of people and to perform and to enjoy – not *quite* the reply we were looking for.  What does it mean to them to be in Eurovision? – It's a bit responsibility and they are going to do their best and represent Ukraine the best that they can.
The songs meaning? – Not complicated – confidence, frank and bravery – for all those people with hearts of steel – don't let the bad times stop you.  timur asks why Ukrainian has been introduced – the band say that without this it doesn't complete the song.
What is it like to be backstage at Eurovision? – It feels nice, but sometimes also overwhelming as they see all the artists back stage and it all looks huge to them – it looks amazing and they don't know what to do with all the stuff they see.
The Collab question for the 35th time – Blanca Paloma or "The Cha cha cha guy" – The most beautiful place in Ukraine? – every part is marvellous and different. Apparently Odessa is lovely in the evening with a great vibe.  Every village has a different vibe to it.
Which famous Ukrainians are the idols of the band? – Difficult question but all Ukranian people that live in the hard times are their idols, they say that all citizens are stronger together.