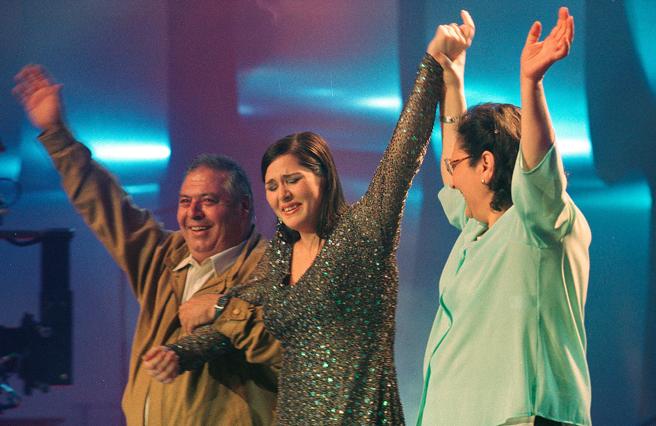 Spanish TV has confirmed it will revive a previously successful format to pick its next Eurovision representative.
Operación Triunfo is a reality-show talent contest which first aired on Spain's TVE network in 2001. The top prize was to represent Spain in the Eurovision Song Contest.
During the first three series, the show was used to select both the singer and song that represented Spain in the Eurovision Song Contest. Three finalists sang three songs each, and the public voted the song they liked the most.
Eurovision rumours
On April 26, 2017, RTVE approved a new season from Gestmusic Endemol, meaning it will return in Autumn 2017 after a thirteen year break. The total cost of the new season will be €10.2 million.
With rehearsals under way for the 2017 Eurovision Song Contest, TVE put an end to internet rumours and confirmed Operación Triunfo will produce its 2018 representative.
Launching careers
The show helped launch the careers of its early participants. It also brought Spain a taste of Eurovision success, when the winning singer Rosa (pictured) ended seventh in the 2002 contest with the song "Europe's Living a Celebration". Runner-up David Bisbal enjoyed international success, winning a Latino Grammy as best newcomer for his album Corazón Latino.
Third-placed Beth represented Spain at Eurovision in 2003, finishing eighth with the song "Dime". The year after, runner-up Ramón came tenth with the song "Para llenarme de ti".