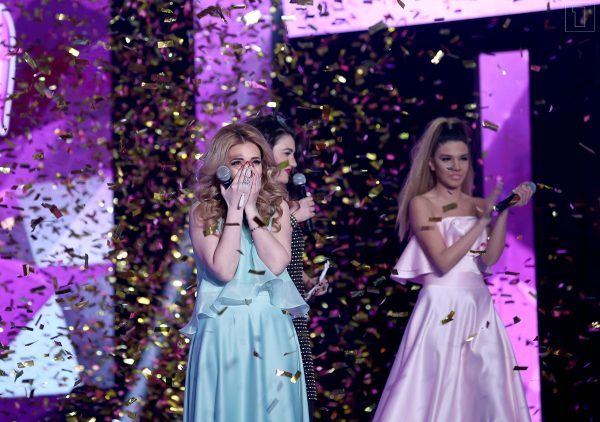 While the rest of us have been busy maxing out our cards on Christmas tat, Armenian telly viewers solved that vexing question. Who to send to the 2017 Eurovision Song Contest?
This year, broadcaster AMPTV handed control to a bunch of previous Armenian Eurovision performers. Each auditioned hopefuls and put them through their paces over three months. Everything culminated in a live sing-off. And yes, that does sound terribly like a rip-off of the X Factor, but this was in fact Depi Evratesil (To Eurovision).
Two female singers battled it out for jury and viewer votes. There was Marta – who was somewhat challenged when it came to singing in English (think early Belarus), and clear favourite Artsvik.
Artsvik picked up 71% of the votes and will sing in Kiev at the 2017 Eurovision Song Contest. Expect details of the song by the start of March.
Artsvik Arutyunyan was born in Kapan, Armenia, in 1984, and previously took part in the Russian version of 'The Voice'. During her time on Depi Evratesil, she was a member of Essaï Altounian's team.
Here she is performing a cover of the Russian runner-up from 2015 – A million voices.
The 2017 Eurovision Song Contest takes place in May in the Ukrainian city of Kiev. Broadcasters have until mid March to pick both performer and song. Armenian TV usually reveals its song in the first or second week of March.