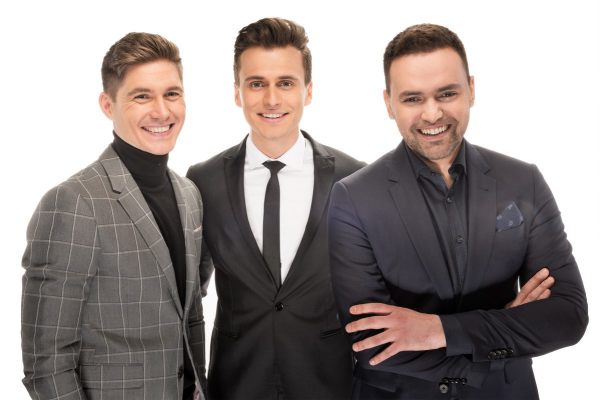 In the good old days, hosting the Eurovision Song Contest was a job for women of a certain age with a penchant for chiffon and panstik. Katie Boyle was, for many years, a role model. She inspired many, including the legendary Lill Lindfors and no-nonsense Åse Kleveland.
And then things changed. It became de rigueur to have two presenters take the helm. On-screen chemistry was optional. You either had it (Petra and Måns) or you didn't (Natasja and Søren).
Every now and then, we've been treated to three hosts; although it's an arrangement that tends to leave one of them playing third wheel.
Eurovision 2017 is to be a contest of firsts. It's the first time most of the production team have resigned with three months to go. And now it's the first time we'll see a show hosted by three blokes in rented suits.
Eurovision 2017 is all about the boys. At least when it comes to presenters. They may end up swimming in a sea of lifeless female balladry, but the EBU has confirmed the hosts for May as Oleksandr Skichko, Volodymyr Ostapchuk, and Timur Miroshnychenko.
Timur (a lifelong Eurovision fan, but then again they always are) will handle the green room. He'll thrust his microphone into the faces of anxious performers itching for a glass of hospitality wine. On stage, 'household name' Oleksandr will join forces with 'professional voice artist' Volodymyr.
Speaking about their appointment, show producer Stuart Barlow said, "We did not set out looking for three young men," but how many brilliant Saturday nights have started with that very thought in mind?
Onwards.