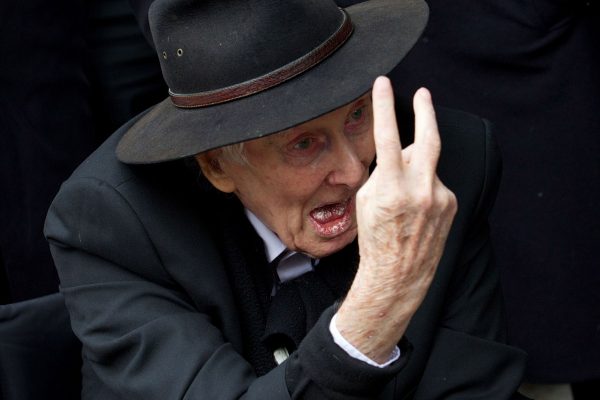 Russian broadcaster Channel One and the Ukrainian deputy Prime Minister have both rejected a proposal that could have allowed Julia Samoylova to compete at the 2017 Eurovision Song Contest.
Earlier today, the EBU called everyone's bluff and said she could enter long distance. They issued a statement that said they were prepared to take an 'unprecedented move to offer Channel One Russia the opportunity for Julia to still participate in this year's Contest by performing live in the 2nd Semi Final via satellite.'
Rejected by both sides
However Russia and Ukraine quickly rejected the offer.
The Russian broadcaster stated: 'Channel One acted in full accordance with the rules of Eurovision and chose the participant of the Contest, which is registered by the EBU and she remains our contestant.
'Claims against Julia Samoylova are not from the EBU. According to the rules of Eurovision, the broadcasting country should provide all participants "the opportunity to obtain an entry visa for the entire period of the event."
'We consider the offer of distance participation strange and refuse it, because it certainly contradicts the very meaning of the event, whose strict rule is the live performance on the stage of Eurovision.'
Moving goalposts
Ukraine's Minister for Culture, Vyacheslav Kyrylenko, appeared to move the goalposts later in the day, making mention of a new 'rule'. He tweeted that 'broadcasts containing individuals who are banned from Ukraine are not legal within Ukraine and as a result the EBU's proposal would violate Ukrainian law' and said that Russia would be welcome at the Eurovision Song Contest if they select an 'artist who has not broken Ukrainian law
So, for today anyway, that seems to be that. Toys have been thrown very firmly from both prams.
It hasn't stopped Frank-Dieter Freiling, Chairman of the Reference Group, the governing body of the Eurovision Song Contest, from expressing his hope that the political leadership of Ukraine will not implement the travel ban and find a solution in line with the contest's slogan, Celebrate Diversity."