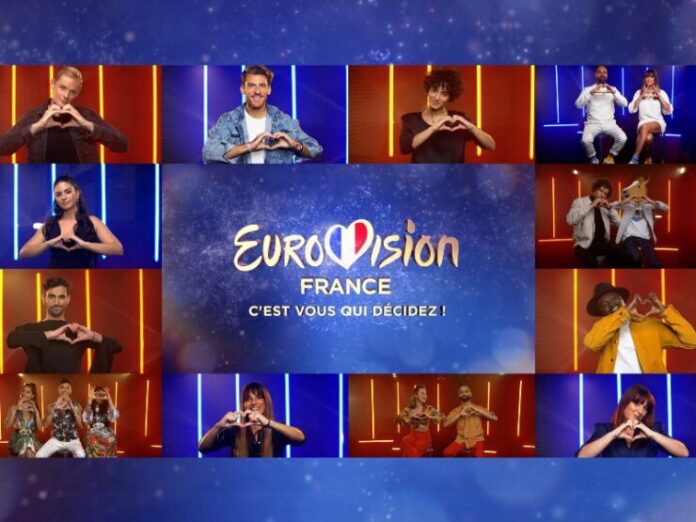 French TV has announced the twelve songs and acts taking part in their 2021 Eurovision Song Contest national final: Eurovision France – C'est vous qui décidez!.
The songs air from 16 December during a show called Eurovision France – les finalistes. Each day, we get to hear one song and meet the performers.
The national final airs in January and voting will be a 50/50 viewer/jury split. The ten-strong panel will feature five French music professionals and five from overseas.
Here's who will take part:
LMK – Magique
Ali – Paris me dit
Casanova – Tutti
Barbara Pravi – Voilà
Cephaz – On a mangé le soleil
Amui – Maeva
Andriamad – Alléluia
Philippine – Bah Non
Juliette Moraine – Pourvu qu'on m'aime
21 Juin Le Duo – Peux-tu me dire?
Terence James – Je t'emmènerai danser
Poney X – Amour fou
And here's a sneak listen to some of the songs ( It's a playlist – get them quickly! – props to escadria)
If you're dans la France, or got a VPN.  you can hear the full line-up of songs on the official French TV website.