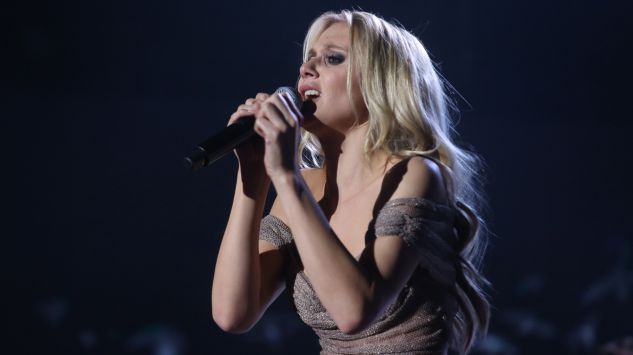 Kasia Moś was left barely able to breathe when it became clear it was second time lucky. She topped the table at the Polish national final.
She'll be off to Kiev in May, with her dramatic ballad 'Flashlight'. The decision came from a combination of jury and public votes.
Kasia released her first album in 2015 and went on to perform at various summer festivals, as well as treading the boards of musical theatre.
Here's the studio version, and hopefully she'll wear more in Kiev, or risk catching her death.