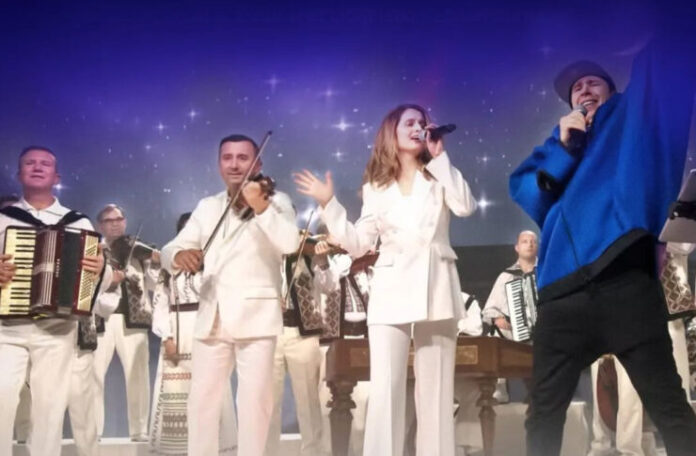 We've tried to keep ignoring this but the noise from people who know this site has just got too great and, as such, we were forced (by Mr Hacksaw) to check out the tail end of this shambles.
Moldovan Television inflicted twenty nine songs on viewers of their second channel from within and without their country and from the few that I saw, I think that Europe would not be missing anything from not hearing them.
After a near four-hour live audition show (and yes, they were definitely live), the broadcaster and the jury went away to choose their song.
90 minutes later on the local evening news on Moldova 1, This was announced as the winner:
This'll be the third time that they will represent Moldova. Let's wish them well!