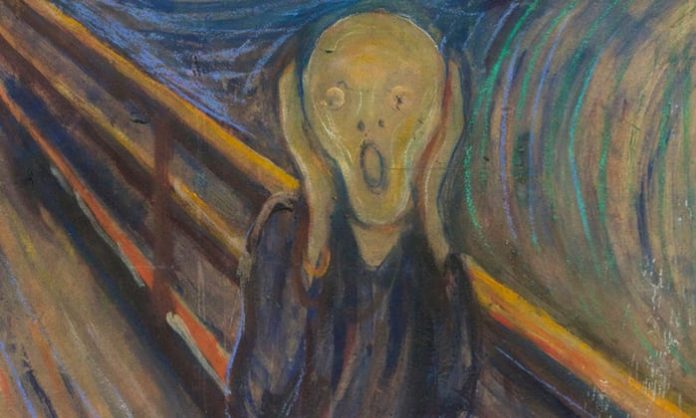 Further to the last article on reaction videos, there are some more that have come to my attention that you may like to investigate.  Creators have become even more – well – creative.
So, pull up a chair and click on YouTube.
Two outgoing Gay men Itsdro and Weird Norwegian are lively and facially expressive. Adding to the canon are an Irish Gay couple, Gastro Gays who, as their names suggests, major on cooking yet are super fans that take the contest very seriously. They argue with each other about the songs on screen – just like any couple!
For a real bloke perspective head to Massive Destiny's channel where when he's not discussing gaming or 'rap battles', he's reviewing songs very considerately.
For something more feminine (and gentler) go to Talent Scout for her own perspectives – particularly about female artists like Netta.
Under cover
ESC Mike performs his own acoustic covers and features a Greek friend, Apostolis, reacting to songs (with English subtitles). Also famed for his Eurovision covers is TheWalrusWasDanny. Check out his acoustic cover of Hungary's AWS. Completely fearless!
Need something more exuberant? Why not try the two Multihub channels? It's when many people come together discussing the same song on one video. ESC Bubble relies on a diversity of ages while Eurovision Hub has a younger age profile.
Deeper and deeper
Swede Groot majors on the sound production of the songs. He has a musical brain and is worth watching for his fresh perspective. His videos of his own personal yearly countdowns of past contests are worth watching. Overthinking it is an equally deep view with a more intellectual view of the lyrics and cultural/political background of each song.
Finally, in a signifier that we're reaching 'peak reaction video', we have two creators who are opposite but similar. Jake from Jake's face reacts – a gentle soul gives introductions to the songs and then shows how he feels and thinks about the songs simply with facial expressions – he concludes the video by verbalising the reaction. It's much more effective than it sounds! I'm hooked.
Compare that to 111, who reviews songs wearing an anonymous mask! Why? Because he thinks he's too ugly! Who is it? Certainly, too young to be Jon Ola Sand, lol. Whoever it is, the videos reflect the full diversity of light and dark we're becoming to expect.
Whatever next? A reaction video of people watching reaction videos!!!???
Happy viewing.