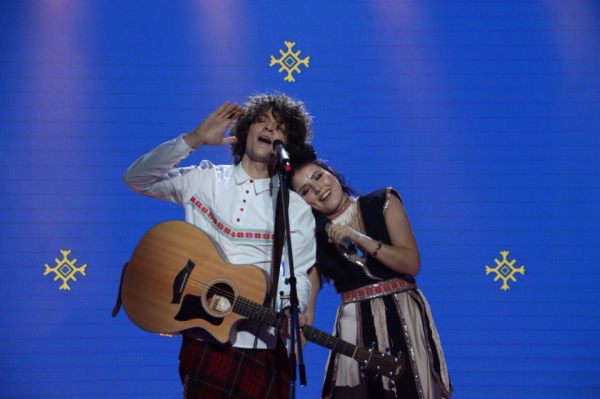 Belarus picked its Eurovision song tonight in a selection show that absolutely was in no way rigged.
Navi Band will take their folk rock-tinged 'Historyja majho zyccia' to Kiev. Chances are it'll be translated into English. Chances are nobody will realise this when Navi Band take to the stage in Kiev.
The song was decided by a 50/50 split between viewer votes and the opinions of an 11-strong jury of music industry 'professionals'.
Despite being almost unknown, PROvokatsiya topped the televote with a total of 9238 votes, however the group failed to score a single point from the jury. Their producer denies paying for SMS votes.
Want to check out the full results of this mess? – of COURSE you do? Well you'd best head on over to the results centre then!
Watch the sprightly duo frolick through a forest whilst indulging in some fairly half-hearted ukulele playing. We're told this video cost the best part of $2000 to make.
And, for all you mp3 collectors out there, you can listen to the song below in our Eurovision Streaming service – Should you wish to download it – you can from here (By Right Clicking and pressing Save As)