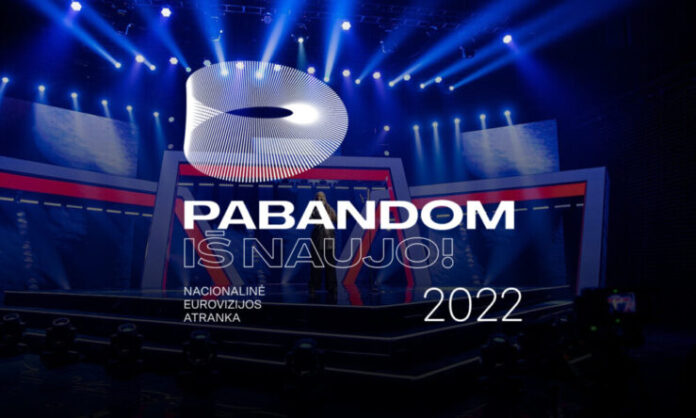 Oh World of Eurovision, with all this news, you are truly spoiling us. No sooner have I muttered something vaguely encouraging about a Dutch rapper than news hits my desk of thirty six (count 'em) acts lining up for the annual marathon that is the Lithuanian Eurovision national final season.
LRT has announced the participants for Pabandom iš naujo which kicks off on January 8 and lasts until someone breaks and begs for it to end.
Just fifty acts wanted in, so the bottom of many barrels found themselves in for a scraping as a supposed 'short list' went public. There are, however, four tried and tested former Eurovision names in the list – Erica Jennings (2001), Vilija Matačiūnaitė (2014), Monika Linkytė (2015) and Ieva Zasimauskaitė (2018).
The thirty-six participants are
Aldegunda
Artūras Aleksiejus – Alekas
Augustė Vedrickaitė – Augustė
Basas Pegasas
Clockwork Creep
Elonas Pokanevič
Emilijana
Emilija Valiukevičiūtė – Emilija V
Erica Jennings
Gabrielė Goštautaitė
GABREA
Gebrasy
Geleibra
Gintarė Korsakaitė
Ieva Zasimauskaitė
Joseph June
Justė Kraujelytė
Justin 3 feat. nanaart
Lolita Zero
Mary Mo
Mėnulio fazė
Monika Linkytė
Monika Liu
Moosu X
Cosmic Bride
Queens of Roses
Rūta Loop
Sun Francisco
Titas ir Benas
Urtė Šilagalytė
Vasha
Viktorija Faith
Viktorija Kajokaitė
Vilija Matačiūnaitė
Voldemars Petersons & the Break Hearters
Živilė Gedvilaitė