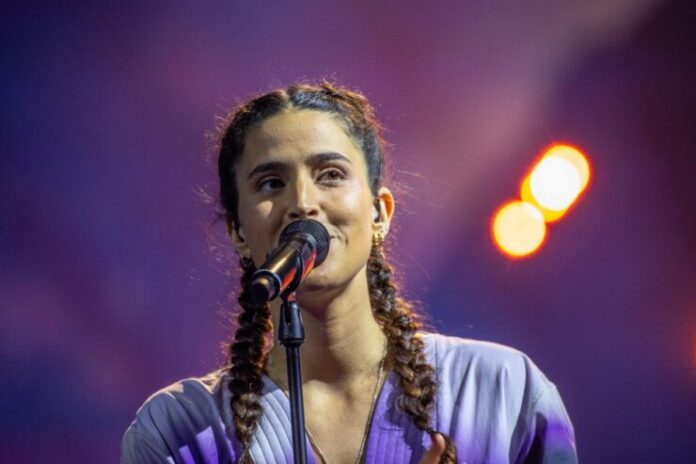 Well yes, quite. It's certainly very "Saudade" whatever the hell that is supposed to be.
For the second run-through, they have dry ice on stage in an attempt to lift this song from something that is a bit dry to something that is not. People try to tell me that it's etherial and haunting and all of that nonsense. I just think its three minutes of bland Portuguese – albeit in a local stylee.
There inst a lot to describe here – it's basically Maro and her chums standing in a circle singing.  Not for me I am afraid.
Suadade x2 is so thoroughly and utterly beautiful and could only come from #Portugal. The girls all stand in a circle as the camera moves gracefully around them. Amazing, but impossible to predict their result. #Eurovision

— EurovisionApocalypse (@ESCApocalypse) May 4, 2022
Nice rehearsal from Portugal there. The opening shot is gorgeous, but some of the camerawork in other parts is a little bit confusing. Use of the satellite stage is wise, allowing the camera to frame Maro with a halo made up of the broken sun lights #Eurovision

— Patrick Flynn (@patrickjfl) May 4, 2022
🇵🇹 MARO:
"Our rehearsal went very well despite the adverse conditions today and I feel proud of the result."#Portugal #Maro #SaudadeSaudade #ESC #Eurovision2022 #ESC #OGAEGreece pic.twitter.com/1jicVhhmYg

— OGAE GREECE (@OgaeGreece) May 4, 2022