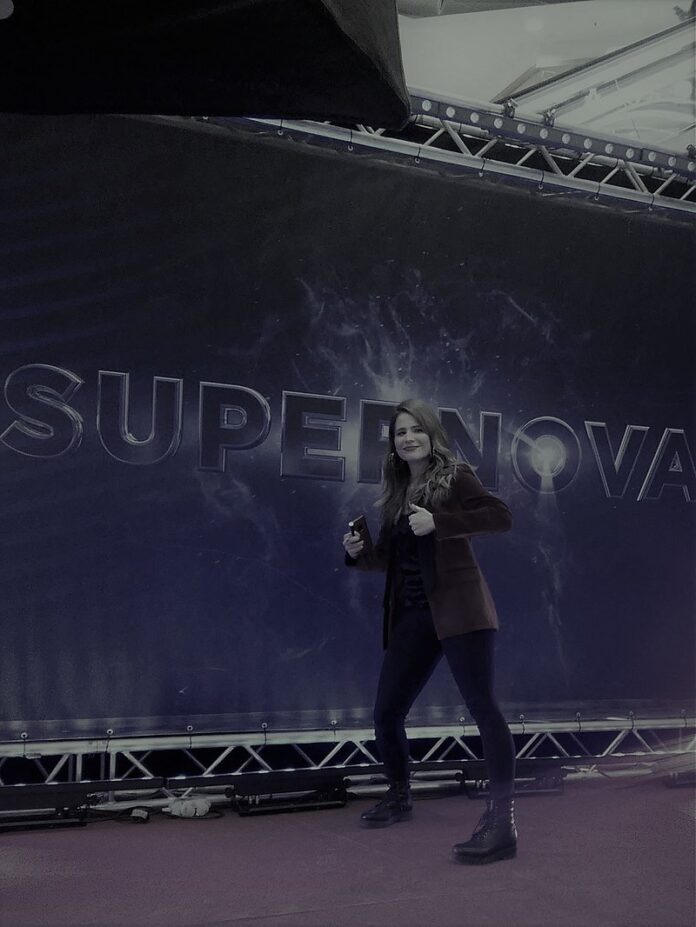 She seriously can't be called Laura Rizzotto, can she? Apparently that is her real name and she's from that often under-utilised demographic of "Latvian-Brazilian" – being born to a father with dual citizenship in Rio – the capital of Samba.
She's signed, it's said, to Universal Brazil, and so coming to chilly Riga for a few weeks must have been a bit of a temperature shock!
Here's the result and the song – and I'm not sure what I make of it – apart from it's a girl in a dress singing something old-fashioned. But what do I know? One thing's for sure, she's rained on my parade.  See what i did there?
| | | | | |
| --- | --- | --- | --- | --- |
| Song | Performer(s) | Televote | Jury | Psn |
| Just fine | Sudden Lights | 2 | 2 | 2 |
| Who's counting? | Ritvars | 6 | 4 | 4 |
| Esamiba | Madara | 4 | 3 | 3 |
| Walk the talk | Liene Greifane | 5 | 8 | 7 |
| Lovers bliss | Lauris Valters | 8 | 6 | 8 |
| Younger days | Edgars Kreilis | 7 | 5 | 6 |
| Funny girl | Laura Rizzotto | 1 | 1 | 1 |
| This time | Markus Riva | 3 | 7 | 5 |