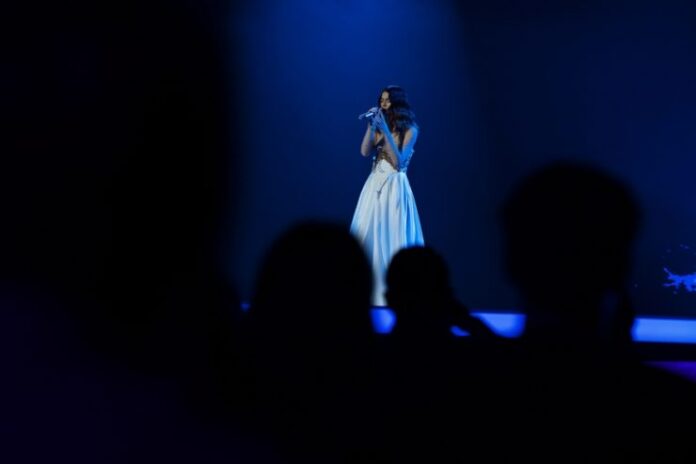 20-year-old Roxen will represent Romania at the Eurovision Song Contest 2020 in Rotterdam, the Netherlands. She became the country's representative via a songwriting camp that public broadcaster TVR organized in collaboration with the music label Global Records.
This evening, we got to explore the five shortlisted (and very similar-sounding) songs from that camp during a revamped Selectia Naționala. The results were determined by a 50/50 jury and public split.
The winning song came as little surprise after topping Eurovision fan site polls. 'Alcohol you' will carry TVR and Romanian hopes in May. Let's hope she finds a more flattering frock by then, so she can mumble her way through the song without everyone wondering if she's mid nip slip.
The last words belong to Roxen on this Eurovision sizzling Sunday: "I want to be the spark that ignites a flame in other people's lives. I encourage everyone to try and do the same. The world would be so much nicer."
| Group | Draw | Artist | Song |
| --- | --- | --- | --- |
| I | 1 | Tone Sekelius | "My Way" |
| I | 2 | Alvaro Estrella | "Suave" |
| I | 3 | Danne Stråhed | "Hallabaloo" |
| I | 4 | Anna Bergendahl | "Higher Power" |
| II | 1 | Theoz | "Som du vill" |
| II | 2 | Lisa Miskovsky | "Best to Come" |
| II | 3 | Lillasyster | "Till Our Days Are Over" |
| II | 4 | Cazzi Opeia | "I Can't Get Enough" |