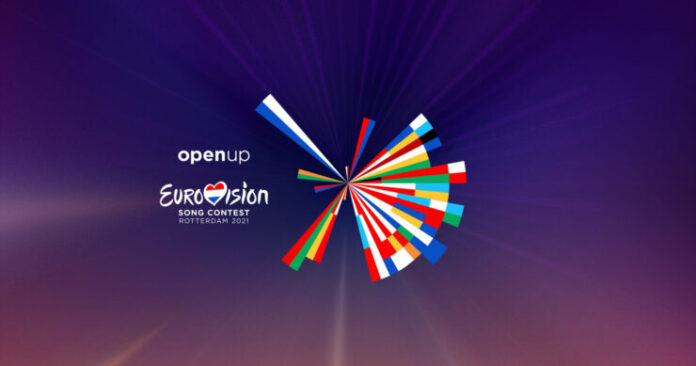 With many broadcasters already deciding to stick with their 2020 performers. Others will approach the next Contest with fresh eyes. Swedish SVT, for example, relies on huge ratings for Melodifestivalen, meaning The Mamas might never get their time on a Eurovision stage in their own right (they already performed as a supporting act).
Here's how things stand right now:
Albania: Festivali i Këngës is to take place as normal – Outside over the Christmas Period….. in Albania…. in the cold!!

Armenia: TBC

Australia: SBS has confirmed Montaigne's place as Australia's representative next year. She's hinted she might have a song ready.

Austria: Vincent Bueno has accepted ORF's invite.
Azerbaijan: Efendi confirmed through Instagram that she'll be back next time.
Belarus: VAL have made it clear they'd like to take part next time around, but … politics.

Belgium: Hooverphonic has accepted an invite from VRT for the next Contest – although they've ditched their most recent lead singer.

Bulgaria: Victoria has been confirmed for next time with BNT back on board, after an early wobble.
Croatia: Dora to be held on 13th February. Damir Kedžo won't be taking part.

Cyprus: Elena Tsagkrinou has been named with the song El Diablo
Czech Republic: Benny Cristo has been confirmed for the next contest.

Denmark: Ben and Tan have said they respect DR's decision to stage a new edition of Dansk Melodi Grand Prix next year. It's a pleasant way of saying they'll not take part.

Estonia: 24 songs and singers named for Estonian Eesti Laul with Uku Suviste in the running.
Finland: Multi-artist 2021 UMK confirmed by YLE. Aksel has said he won't take part.

France: Return to a 12 song National Final in January 2021.
Georgia: Tornike Kipiani is safely in his job for another year.
Germany: NDR isn't happy about not being allowed to keep their 2020 entry, and is talking internal selection with Ben Dolic not on their shortlist.

Greece: Stefania will remain as the Greek entrant for the next Contest.
Iceland: Daði gets the gig again. (shock)
Ireland: Lesley Roy posted online that she'd be up for it next time around.
Israel: Eden Alene has been confirmed by KAN for 2021. She'll soon unveil 10 songs for an online vote to whittle it down to three for a 'national final.

Italy: Sanremo will go ahead as normal next year – though ever-so-slightly later than usual. No news about how Rai will pick a Eurovision song as yet.
Latvia: Samanta Tina has landed the job and reports she has her song ready to go.

Lithuania: The Roop have been offered a place in the grand final of LRTV's 2021 national selection Pabandom iš naujo.
Malta: Destiny will retain the Maltese Eurovision crown, returning with a new song for the next Contest.

Moldova: Natalia has said she's coming back, but there's no word from the broadcaster.

Netherlands: Jeangu Macrooy will represent the Dutch at the 65th Contest.
North Macedonia: TBC
Norway: MGP going ahead as usual next year. Ulrikke declined NRK's offer of a guaranteed place in the final, saying she won't enter in 2021 – though doesn't rule out another song in the future.
Poland: Alicja Szemplińska has stated she'd be up for another pop at Eurovision if TVP come knocking.
Portugal: Elisa has revealed through social media that RTP has not automatically offered her the 2021 job. Current rules wouldn't let winner of the previous edition of Festival da Canção enter the following one.

Romania: TVR has confirmed they're sticking with Global Records signing Roxen.
Russia: We'll probably find out in March 2021. Little Big not sure of getting the job, although they have said they'll consider submitting an entry.

San Marino: Still whinging about how the EBU/the Dutch/anyone was wrong to cancel the contest. It's not a good look. Either way, Senhit will do the honours again.
Serbia: Hurricane get to keep their job. 
Slovenia: Ana Soclic has been confirmed for 2021, hopefully with less of a dirge.
Spain: Blas Canto has accepted the RTVE invite for the next Contest and submitted songs to his label for consideration.

Sweden: Melodifestivalen going ahead as usual next year. The Mamas have not been offered any kind of free pass.
Switzerland: Gjon's Tears has the Swiss job in the bag.
Ukraine: Go_A is confirmed for the next Eurovision Song Contest.
United Kingdom: BMG holds all the cards and will announce plans in due course. James Newman has made it known he'd be up for it.