Each year a handful of countries arrive at the Eurovision Song Contest, weighed down by expectation. They're already under pressure to perform as early favourites. We've already explained how betting works, but with the grand final just around the corner, let's see who the bookies think might go home with a hunk of cut glass.
Here's a place to find the odds
Small town boy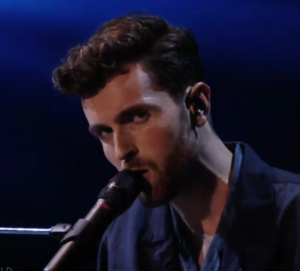 Pretty much since 'Arcade' was released online, betting money poured in. Dutch singer Duncan Laurence landed in Tel Aviv as the clear favourite, having deposed early leaders Russia. He's held onto his position, despite early rehearsals leaving Press Centre fans underwhelmed. Last night's semi-final saw more money heading his way, and he'll start Saturday evening odds-on favourite.
Best odds on offer Friday afternoon: 8/11
Best odds on offer Saturday afternoon: 5/6

Stone in my shoe
Kate Miller-Heidke wowed on Tuesday evening with 'Zero Gravity'. As she soared above the stage, bets were placed and odds on an Australian victory shortened, moving her into second favourite. If the Aussies win, the contest wouldn't be staged down under. They would work with another broadcaster to co-produce the event. Certainly, she's the one picking up press coverage with photos and clips appearing in mainstream news reports. The staging is seen as 'pure Eurovision'. On Contest day, Australia enjoyed support in the market, placing third behind Netherlands and Switzerland in terms of bets placed, but remained the second most backed overall. After five years of trying, could this be their year?
Best odds on offer Friday afternoon: 6/1
Best odds on offer Saturday afternoon: 7/1

Never too late
Sweden always feature in the final shake-up. John Lundvik arrived in Israel with a polished show and has yet to blink. Along with Russia, Sweden was an early favourite before any song or singer was named, and they've done nothing to dampen enthusiasm. How much of this is based on a belief that past form is a predictor of future success isn't clear. On Friday morning, Sweden started to drift with most bookmakers.
Best odds on offer Friday afternoon: 14/1
Best odds on offer Saturday afternoon: 16/1

Dirty dancing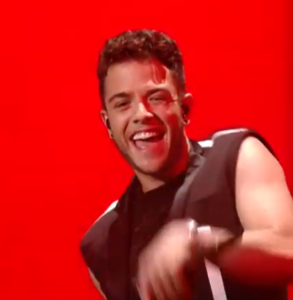 Switzerland have been strangers to the shortlist. Finding Luca Hänni on short odds is no surprise. There are three songs that sound suspiciously like refits of the 2018 runner-up, 'Fuego'. Malta and Cyprus have also attracted interest, but it's the Swiss that are seen as the likely leader. If lightning strikes twice, they'll be the ones to benefit.
Best odds on offer Friday afternoon: 14/1
Best odds on offer Saturday afternoon: 9/1

Not quiet things
Russia was the early favourite – more so when Sergey Lazarev confirmed he was up for a second go at the Eurovision crown. A spectacular video helped cement favour. For a long time he was second favourite, but as other songs rose through the ranks, the market settled and he slipped. But only a fool would rule Russia out of the running.
Best odds on offer Friday afternoon: 22/1
Best odds on offer Saturday afternoon: 40/1

Shut up
Chingiz closed the second semi-final and smouldered his way into our collective attention. He brings an accessible song, though many have felt it repetitive – and that's something juries tend to frown on. This morning – following the second semi-final – odds for 'Truth' began to shorten more than for any other song (other than the Netherlands). Things settled on Saturday and an Azeri win was seen as unlikely.
Best odds on offer Friday afternoon: 25/1
Best odds on offer Saturday afternoon: 33/1

Oh bondage up yours
Everyone was sure Hatari would be the ones to attract speculator money after the first semifinal, and they've certainly scored mainstream news stories, but it hasn't been quite the bounce expected. Most reports have focussed on their image and politics at the expense of the Icelandic song. They're not down and out, but the performance and staging might not gel with more conservative voters.
Best odds on offer Friday afternoon: 25/1
Best odds on offer Saturday afternoon: 28/1

Saturday update
Norway's trio KEiiNO were priced at 125/1 a couple of days ago, but they're now as short as 18/1, with 33/1 the best price on offer. Italy rose through the ranks on 25/1
Down in the depths
The low-end lurkers this year are Germany, Albania and host nation Israel. If you're feeling lucky, why not have a flutter?
Best odds on offer for Israel on Friday afternoon: 500/1
Best odds on offer for Germany on Saturday afternoon: 1000/1