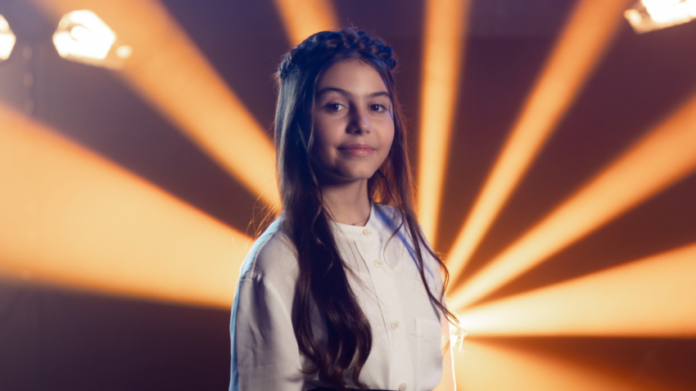 For the first time in recorded history rehearsals not only are early, but sound is live in the press center for the first rehearsal.
Kejtlin is solo on stage singing this straight down the camera and as one of my collegues has said, for 10am in the morning she is doing a fine job.  For me the song is a little bit "old school" but that is not to say that it is a donkey – because there are not that many of them in this contest anymore.
If you want the look of a consumate performer then she has it and for an 11 year old its a good job.   She does look like she is wearing her best party frock on stage which is a little bit of a juxtapose with the song and the staging but I think, overall, the package is strong.