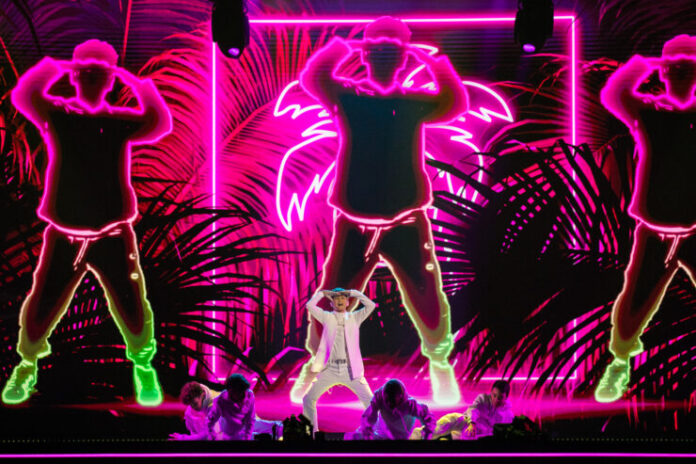 If you are Spanish and want a biased review saying that it was all perfect and stuff – what follows might not be for you.
In his second rehearsal run through Carlos was a bit all over the place with the tuning and I am giving him the benefit of the doubt with him being a kid and all that good stuff.  The backing tape is doing most of the heavy lifting in the song and its noticeable when he isnt singing the lead vocal part.
Now, He might be holding back but on the recorded run it sounded very weak indeed.  He's trying very hard to lift this song back to where it was on the preview video and I hope that he knows when to turn up the talent. However, one thing we have discovered is that he can't sing the songs lead part *and* dance at the same time and is expecting someone to help him. It isn't forthcoming.
Visually it is all neon lights and green men dancing on the background and it looks absolutely brilliant – I'm just disappointed about how it sounds.