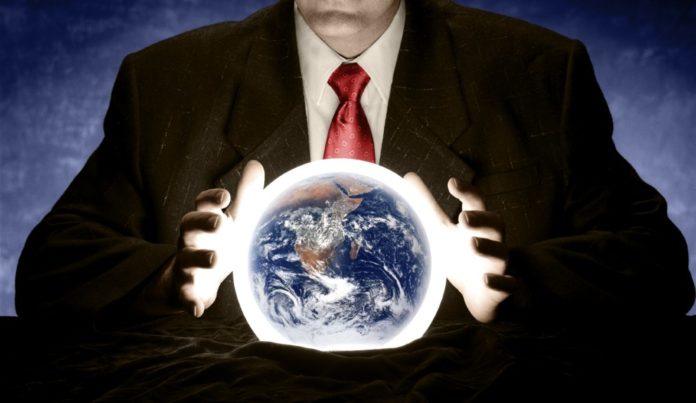 And we're back … Eurovision Song Contest fans get to settle down for a second 2018 appetizer. Eighteen songs compete for the remaining ten Grand Final places (four in the first half, six in the second) in the second of two semi-finals. Time to scan the web and see who fandom thinks is in with a chance of making the cut.
We'll also consider the odds offered by bookmakers, though caution that at this point, very little money has been placed. A clearer position should emerge tomorrow morning as 'the wider world' makes up its mind.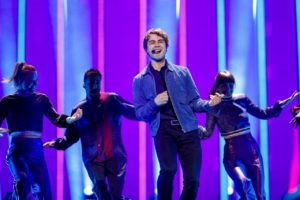 Norway
He's been here before, and with many punters puzzled by the songs that made it from the first semi-final, he's back on top of the odds again. Whether he'll still be on top on Saturday (with song number 1,500 in Eurovision history) is another matter, but everything points to Alexander Rybak gunning for a second victory. He's a certain qualifier.
Sweden
It wouldn't be Eurovision without a Swedish song in the running for a win. Much as some fans have written off Benjamin Ingrosso, he has attracted betting shop money. There are whispers that this accidental winner has been hiding in plain sight – and that it might struggle to the top as other songs split the vote.
Moldova
It's no secret that tonight is a bit on the mental side. It's 'very Eurovision' at times. None more so as when DoReDos perform for Moldova. It's backed by HRH Queen Kirkorov, and provides a light break. The UK tends to vote for this kind of thing – we loved Sunstroke Project last time around – and we're likely to do it again on Saturday. Tonight though, with the Russians handy, this should make it.
Australia
The Aussies know how to enter a solid pop song, and the fan sites have been perhaps unduly scathing about the rehearsals. However, it wasn't a great jury final, and the bum notes may cut that half of her support. It still feel that most people expect Jessica to scrape through – but it's not going to lead to their best result by a long chalk.
Hungary
Perhaps it's the constant diet of 'fast food music' that has seen fan sites (and the latest press poll) tip lite-metal group AWS to win tonight's semi-final. That's possibly a tad ambitious, but they're hanging at around eighth or ninth place with most of the bookies.
Borderline
In what is seen as a weak line-up, most pundits have identified four or five sure-fire contenders, but filling their scorecard to make ten remains tough. Most songs hover mid table.
No LEDs? No problem. We'll bring our own. Malta is usually looked on fondly by those placing bets and tends to attract favourable reviews. Although reviews have been kind, those watching the jury rehearsal reported a less assured performance, and her odds  tumbled.
Everyone laws a little Outlaw in 'em, claims Dutch singer Waylon. Does everyone love the final with a little Waylon in it? The Dutch song makes no apologies for being a straight-out country rocker, though the staging has raised questions. In a weak field, it should scrape over the line.
Romania has a pretty clean record with making the final, is this year the one they fall? Humans turn in a solid performance, but it's not really picked up many fans so far. It's equally rare to find Russia in this zone, but a weak vocal and underwhelming song isn't fancied by many. Poland tends to rely on ex-pat votes, and their song this year is generally well-regarded – if you can ignore the dad dancing and variable vocals. All three could miss out.
Fighting for his right to party is old blue eye himself, Melovin from Ukraine. With burning steps, a coffin piano and all manner of tricks in his big bag, the bookies seem sure of his place in the final … fan sites less so.
At the less likely end of the borderline, we find Georgia. They may end up as the only one of the Caucasus through with their earnest bit of choral singing. The Danes have disappointed many by repeating their national final staging. It's seen as old-fashioned nonsense, and wedged into a run of unengaging entries, looks set to miss out.
Sid the Sexist Vanja from Montenegro isn't picking up fans in his bubble wrap coat, and Slovenia has become a Marmite song … but not for the bookmakers who wrote it off a while back.
Thank you and goodnight
No matter how much Austrian money was thrown at San Marino, it isn't enough. Maybe they should have kept something back for a song and stage show. Things don't look good for Latvian entrant Laura Rizzotto either. Serbia may also be heading for home, starting early and failing to engage with many commentators.
One thing worth noting is that the fan community seems less interested in the show tonight, most discussion boards are still picking over the Tuesday show. Eye off the ball and all that.
The first semi-final airs at 20:00 GMT (21:00 CET) tonight. Mo Fanning will be on hand to talk you through things with a Live Blog.
Image Credits: Andres Putting.