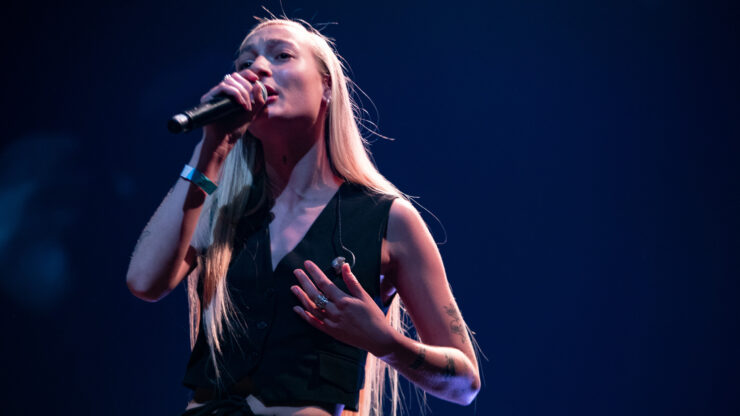 We were there and online, reporting from Turin's PalaOlimpico where it was time for the jury show for the first semi-final of the 2022 Eurovision Song Contest season. The juries got to watch a full show and cast their votes.
May 9, 2022 8:00 pm
ENDED
Latest update 3 months ago
The show winds up with Ten "Qualifiers" and Martin "Good to go" Oesterdahl being very "Television" on my screen. 
And thats it from me too - I'm going to get some sleep before tomorrow's madness
So long all 😉
Italy, however got cheered from the moment they got onto stage.  An Italian song for Italians you say?
Yeah its nice enough - I still want to slap Blanco though and the high bits are still too high for me. 
Were actually very good and a little bit toned down from earlier on in the day and god a rousing reception. 
As suspected they are recording France and Italy in front of a live audience so we are getting to see them live after all!
I thought it was live - it usually is, but it looks like they are cutting a rehearsal performance in.,.... unless they perform it at the end. 
France2 have picked a rubbish 60 seconds though. 
There will be the voting reprises taking place and some interval business plus LIVE performances from France and Italy so I'll cover them as and when they appear - in about six hours knowing this lot. 
Phil's final Jury Ranking.
As usual I have ranked the songs one against the other, as the Juries are supposed to do, and the result of the Phil Jury to be plugged into the voting curve are:
Norway
Ukraine
Moldova
Netherlands
Greece
Armenia
Lithuania
Latvia
Croatia
Albania
Iceland
Austria
Bulgaria
Portugal
Denmark
Switzerland
Slovenia
Marmore Falls
And so, the final song of this farrago is Armenia.  As I think I have said before, Rosa Linn has one of the best voices in the contest for me, she just has a lot of song writers and a lot of props to work with here. 
It doesn't faze her though because they all work as they should but the final reveal of the circular exit to her bedroom is clearly visable despite how they try to hide it.  A minor techie point by me here.   When she removes that and is shown to the crowd, they go mental for her.  
A damn good song this one. 
The Wolves are at Scanno Lake.
If this doesn't qualify my name is Jack McMad from Madshire.  If ever there was a sure thing, its this. 
A nassive cheer and clapping in the first chorus as you would expect.  This song is relentless in its fun and Keith and Jim are clearly singing live because they are slightly different timings of pauses between some of the words.  That was massive in the arena and here too. 
This gets some whoops and hollers from the Greeks in the audience who have already decided this is the 2nd coming, however as per most Italian festivals it gets a round of applause when the first verse of a slow song has finish.  
On stage, its got all of the chairs and all that business byt make no mistake, Amanda is doing a job on this song.  No dodgy notes but very deliberately not looking at the camera very often unless its right in front of her. 
Qualifying with ease. 
Load More