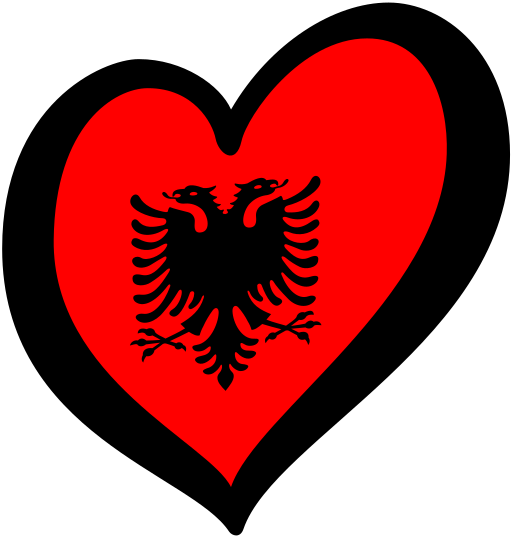 So after the longest off season known to man – thanks to the Coronavirus shenanigans – one of the few certainties in life has come to pass – that Eurovision will have its first national final before Christmas, and that it would be Albania.
In a change to the format – forced upon them by stuff – the songs were recorded outside the week before the contest on a very large open-air stage – the performances in the final were shown "as live" with the only truly live bits being the interval and the "voting window."
Anxhela Peristeri took the win and with it Albania's spot in the second Semi Final on Thursday 20th May. The full list of songs and the "result" (a list of songs!) is listed below for your delectation and delight, along with a video performance.
The song is likely to get a revamp before May, but will stay in Albanian for the Contest.
| Draw | Artist | Song |
| --- | --- | --- |
| 1 | Naiva | "Skidam" |
| 2 | Orkestar Aleksandra Sofronijevića | "Anđele moj" |
| 3 | Gift | "Haos" |
| 4 | Zejna Murkić | "Nema te" |
| 5 | Tijana Dapčević | "Ljubi, ljubi doveka" |
| 6 | LIFT | "Drama" |
| 7 | Gramophonedzie | "Počinjem da ludim" |
| 8 | Zorja | "Zorja" |
| 9 | Aca Lukas | "Oskar" |
| 10 | Zoe Kida | "Bejbi" |
| 11 | Sara Jo | "Muškarčina" |
| 12 | Ana Stanić | "Ljubav bez dodira" |
| 13 | Biber | "Dve godine i šes' dana" |
| 14 | Angellina | "Origami" |
| 15 | Chegi & Braća Bluz Band | "Devojko sa plamenom u očima" |
| 16 | Ivona | "Znam" |
| 17 | Marija Mikić | "Ljubav me inspiriše" |
| 18 | Konstrakta | "In corpore sano" |