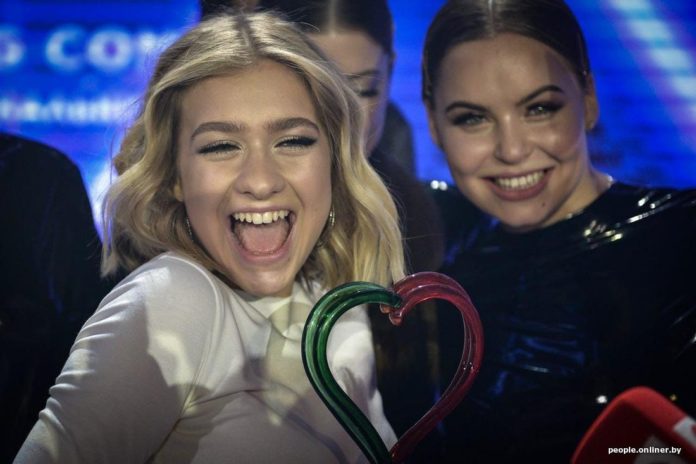 ZENA (again with the caps!) has been saddled with a rotten song. It's supposed to be a pop song with a bit of an uptempo beat, but sadly it's turned into a repetitive piece of nondescript background music with ZENA trying to make the best of a poor three minutes.
Visually, it'll all be about the performance, and there was lots of that in the Belarus final, enough to ensure that you forget she's singing the same riff 18 times in the chorus? – probably not.  
It's below average manufactured pop for a seventeen-year-old. Not upto the mark in this contest, or the younger version.
Phil's Score – 3 Points