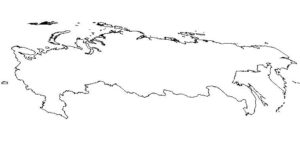 It's home entrant time again. A home entrant who was also not quite a native of the country she was representing. Are you confused yet? Well, it's happened more than once, and can nicely spice up a contest.
In 2009 we'd all headed over to Moscow for a contest to remember. Or maybe not quite remember if you took advantage of the free beer in the Euroclub. The home entrant was today's birthday girl Анастасія Приходько/Anastasia Prikhodko, a Ukrainian singer who found herself in the Russian national final. Obviously she won it, so a Saturday night at the Olympic Arena beckoned. No semi-final tomfoolery for Anastasia oh dear me no. She had a stage act to remember, and something you can't quite take your eyes off. It earned her an eleventh spot. The odd thing is her home nation only gave her eight. Isn't Eurovision fickle?
Anastasia is 34 today.
С Днем Рождения/З днем народження, Анастасія!