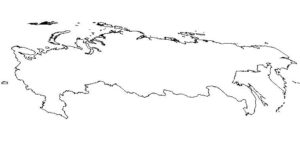 Début entries? Don't you love them? That new country comes along with high hopes of success. They maybe can't believe they're mixing it with some of these countries that have participated since 1893.
Of course, there was an experiment in 1993 when seven countries schlepped over to Ljubljana to compete for three spots in sunny Millstreet. One of those countries that waited till 1994 was Russia. They sent today's birthday girl Юди́фь/Youddiph (aka Ма́ша Кац/Masha Kats or Мари́я Льво́вна Кац/Maria Lvovna Katz). She dressed like a sun-dried tomato in an outfit to remember. Would it have won the Barbara Dex Award? Still, getting a top 10 finish in your maiden contest is not to be sniffed at. And, of course, Russia would be at almost every contest since. Youddiph was last seen as a contestant on The Voice (Russia), where she shared a stage with the judge Polina Gagarina.
Youddiph is 49 today.
С днем рождения, Юди́фь!